Wallet Codes Is The Finalist Of MSC Malaysia APICTA 2019 Awards
Posted by
September 26, 2019 in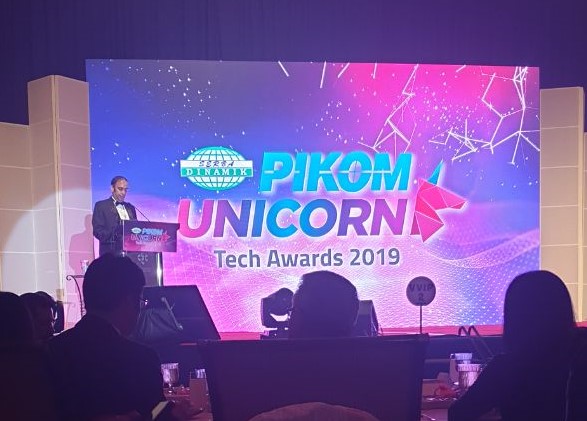 Kuala Lumpur – Forest Interactive continues to set new standards in the gaming world by being innovative and revolutionary. Recently, Wallet Codes—Forest Interactive's e-commerce platform for gamers – was recognized as another innovative game changer as it was awarded as the Finalist of MSC Malaysia APICTA 2019 Awards under Business Services – ICT Business Solutions Category. The winners will be announced on 3 October 2019 at Kuala Lumpur Convention Center, Malaysia.
Wallet Codes allows gamers from all over the globe to purchase in-game currency from international vendors like the STEAM, Playstation Network (PSN), Xbox Live, and most recently, Mobile Legends. Gamers simply go to their corresponding Wallet Codes country site and select currency of their choice.
The real genius of Wallet Codes comes in its payment methods. Wallet Codes sets itself apart by allowing gamers the option to pay for their purchases via mobile phone credits. This means that gamers without credit cards or bank accounts can score the coinage necessary to play their favourite games.
"Three years after Forest Interactive launched Wallet Code, now we have presence in 11 countries in Asia, Europe, and Latin America. One of gamers' most wanted features is points system as the loyalty program. Wallet Codes gives free points during gaming tournament and events, like Forest Interactive Gaming Habitat Team (FIGHT Mobile Legends) Tournament and the Kuala Lumpur Major last year. These points can be accumulated and exchanged for games vouchers on wallet-codes.com," says Yoseph.
The Asia Pacific Information Communication Technology Association Awards (APICTA)—alongside the national tech association of Malaysia (PIKOM)—recognizes the excellence in the ICT industry in the region.
Wallet Codes also paved the way for FIGHT, the Forest Interactive Gaming Habitat Team, which focuses on capsule e-sports tournaments around Asia. These are just some of the reasons why APICTA-PIKOM has decided to recognize Wallet Codes as a unique, innovative product in the world of gaming.
About FIGHT Esports
FIGHT (Forest Interactive Gaming Habitat Team) is a global full-service esports and gaming marketing agency that aims to connect brands to esports and grow gaming communities. From regional tournaments to local scrims, livestreams to video content, and digitizing grassroots to urbanites, FIGHT has organized over 80 tournaments in countries including Malaysia, Indonesia, Thailand, and the Philippines. Visit fightesports.com
Media Contacts:
Forest Interactive Press Bureau
+603 2781 8468