On the Rise: Digital Consumer Trends in 2021
Posted by
January 26, 2021 in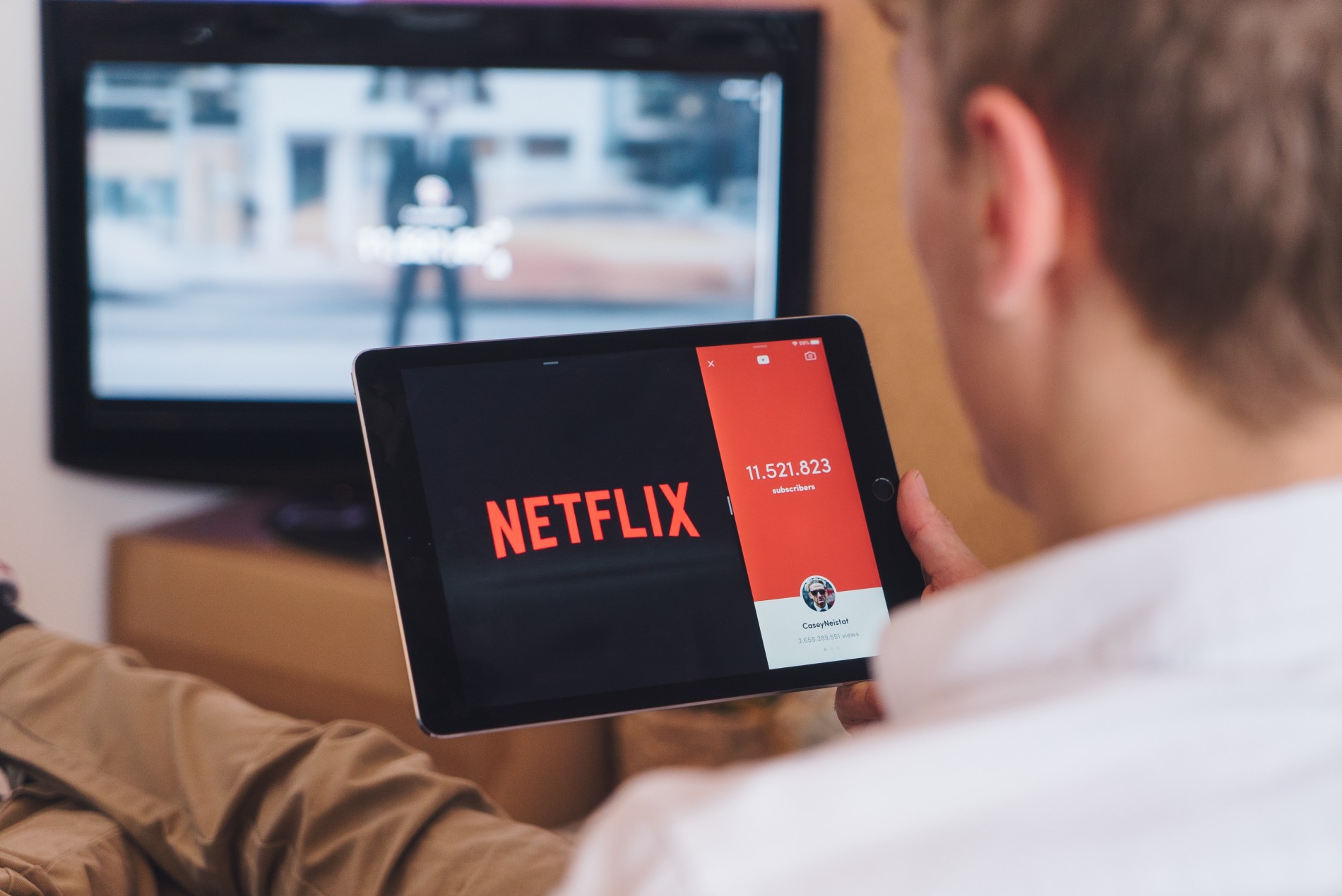 2020 was a year of global reset and a test for humanity and its values. While many forced changes were made since the first COVID-19 outbreak from Wuhan in January, digitalization, albeit forced, is one of the positive changes that the pandemic has brought to society—especially to the business ecosystem.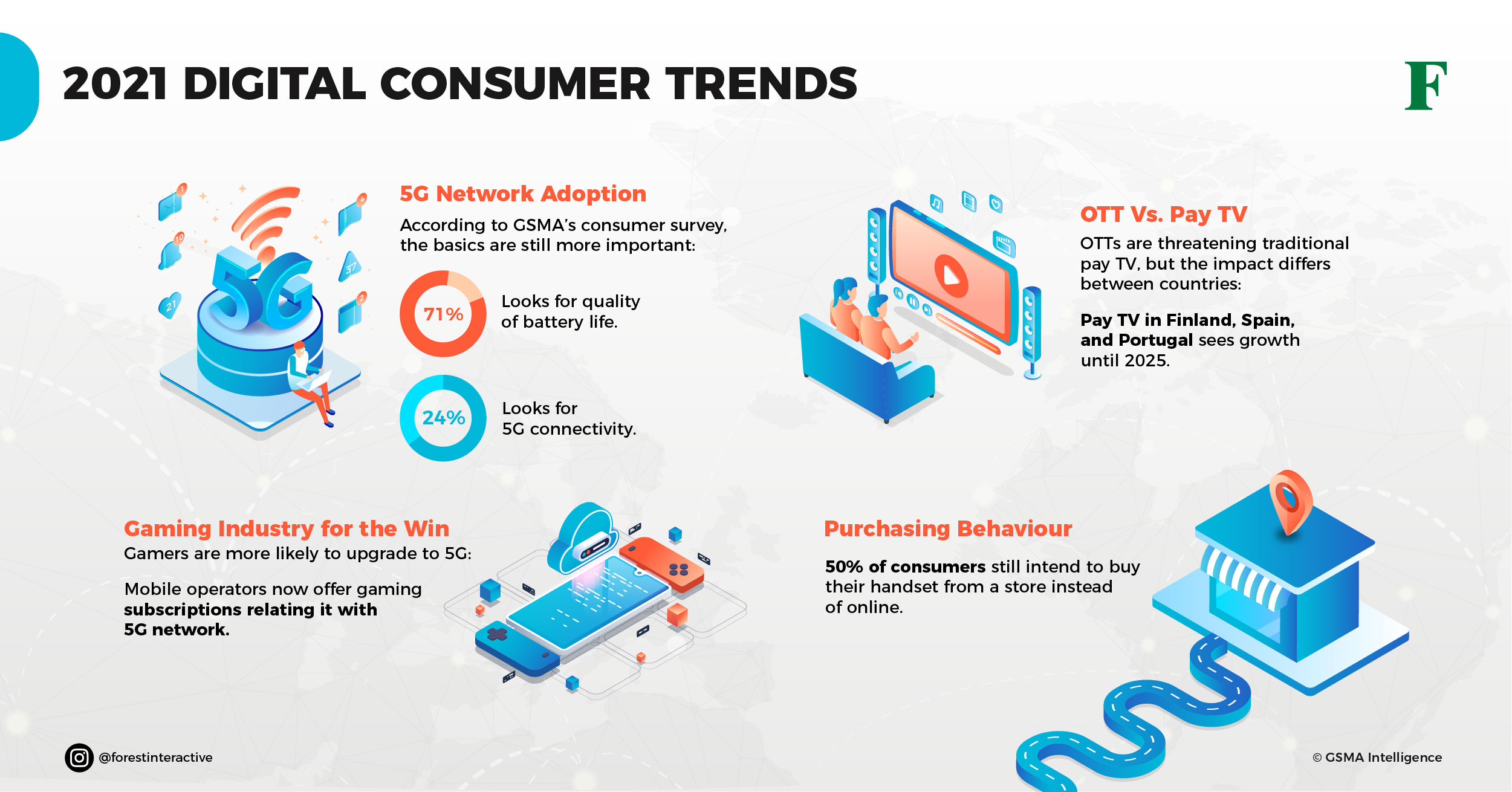 As we steer into 2021, emerging technologies such as 5G, Internet of Things (IoT), and artificial intelligence (AI) continue to be main highlights for businesses across industries this year, with a focus on people's diverging needs, habits, and beliefs.
5G is still not a priority feature consumers look for, but gamers are showing interest
While Ultra HD video streaming, improved gaming, or sports stadia applications are theoretically more appealing, these advancements, which are mostly enhanced through 5G, still rank low on the list of features consumers look for in their next phone purchase, according to a survey by GSMA Intelligence. Instead, the data shows that people rated the basic features such as battery life, durability, and camera quality as their top priority when buying a new phone.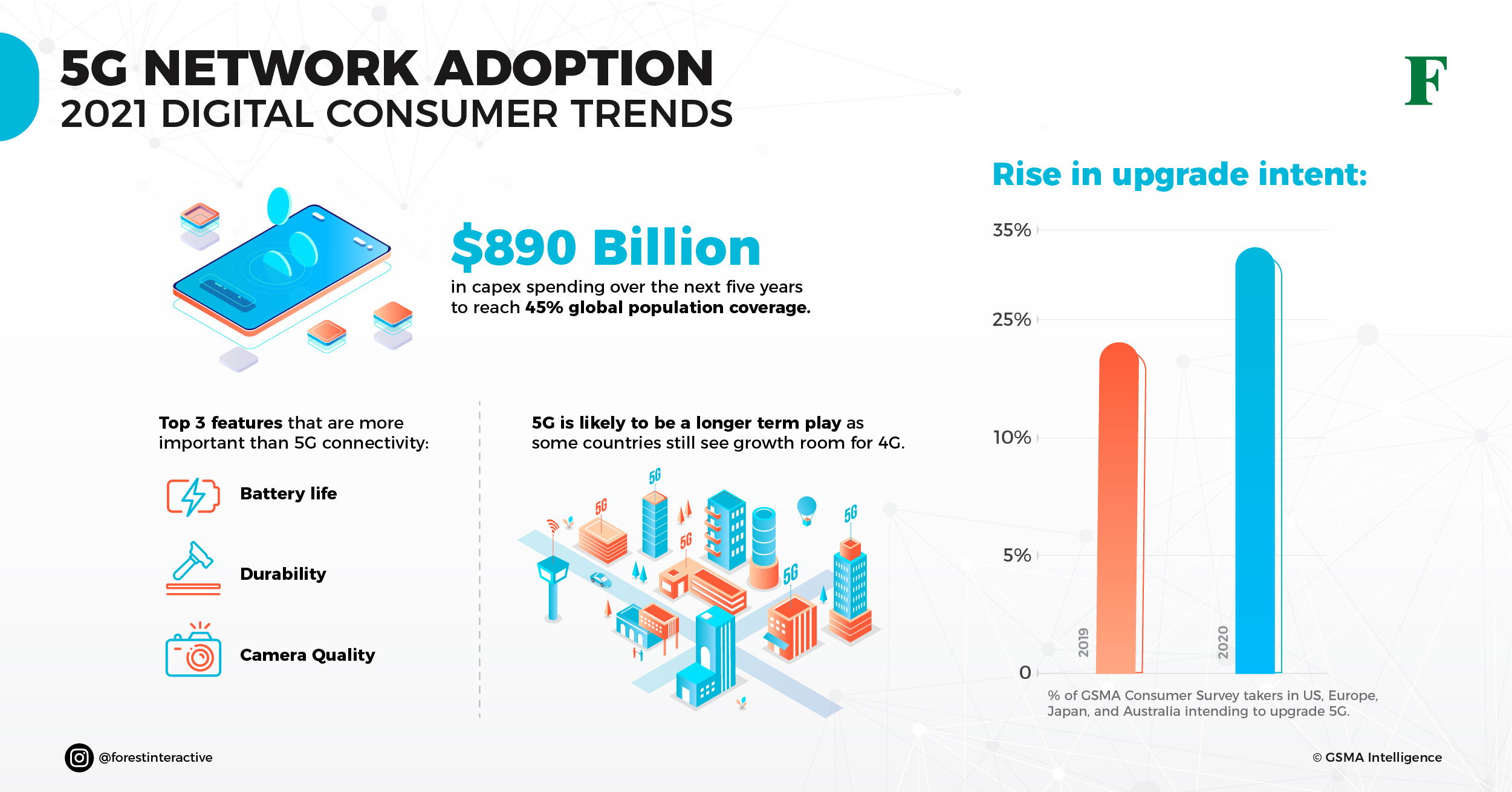 Gamers, however, show their interest in upgrading to 5G. This is in parallel with the growing number of mobile gamers during the pandemic and the rise in the demand for better connectivity. Chantal Denise-Ortega, Project Manager at FIGHT, said:
"We've seen a significant rise in the number of engagement from gamers at the beginning of last year and the numbers have only grown since. This is primarily due to the numerous esports tournaments held throughout the year that attracted participation from both casual and professional players alike.

The advancement that 5G has to offer certainly appeals to gamers as it offers low latencies vital which are for seamless multiplayer modes. Additionally, esports organizers would anticipate the availability of 5G slices or private networks as they are more well-suited in handling a larger audience in a tournament."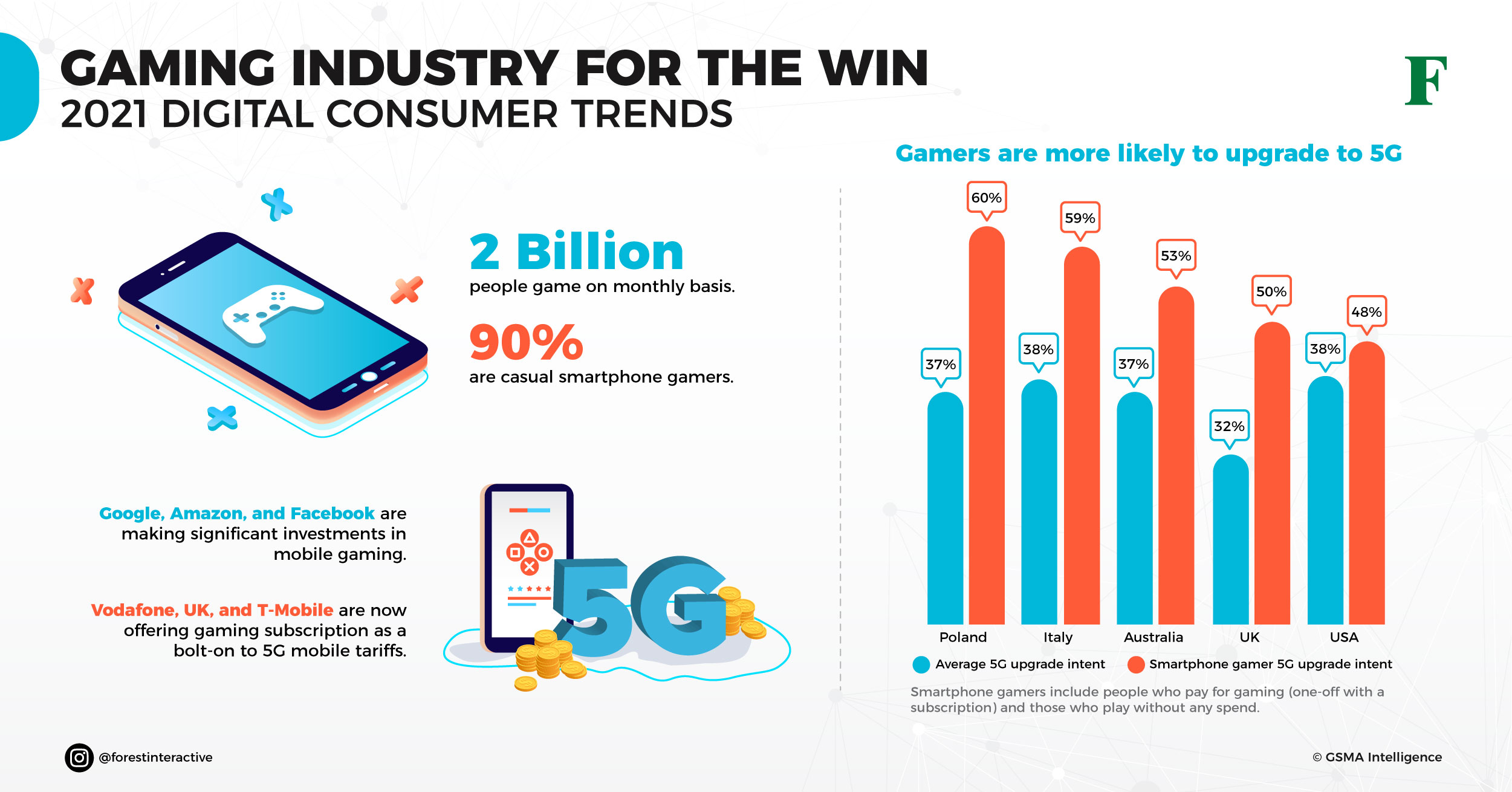 Read: Gaming Industry Set To Soar in 2021 After Scoring Big This Year
OTTs are on the rise, but traditional pay TV is holding up in some countries
Over-the-top (OTT) platforms such as Netflix and Amazon have seen spectacular growth in both revenues and number of subscribers last year due to the worldwide lockdowns and the consequent changes in consumer behavior and lifestyle. While it is welcoming news for these streaming services, it poses a threat to traditional pay TV, which has seen a significant revenue drop in 2020. According to the Global Mobile Trends 2021 by GSMA Intelligence, the OTTs become a larger slice of the population as the cord-cutting continues, particularly in the US. By 2025, it is predicted that less than half of households will have a pay-TV package, and of those who do, many are likely to be on lower value 'skinny' bundles.
Annisa Tiara, International Marketing Executive at Forest Interactive, commented:
"While streaming services have become more prominent worldwide, there's still demand for pay TV. Based on the data, the number of consumers in high-income countries such as Finland, Spain, and Portugal are either retaining or slightly increasing. This is pushed through various business strategies including offering discounts to consumers, and investments made in broadcasting live sports which OTT platforms have not broadcasted as much.

Another factor to consider is providing content in preferred regional languages, a challenge faced by OTT giants. Moving forward, partnerships with mobile operators to offer streaming subscription services will have a huge potential to expand their customer base."