Kings Gaming Wins The Mobile Legends FIGHT Tournament Jakarta
Posted by
August 23, 2019 in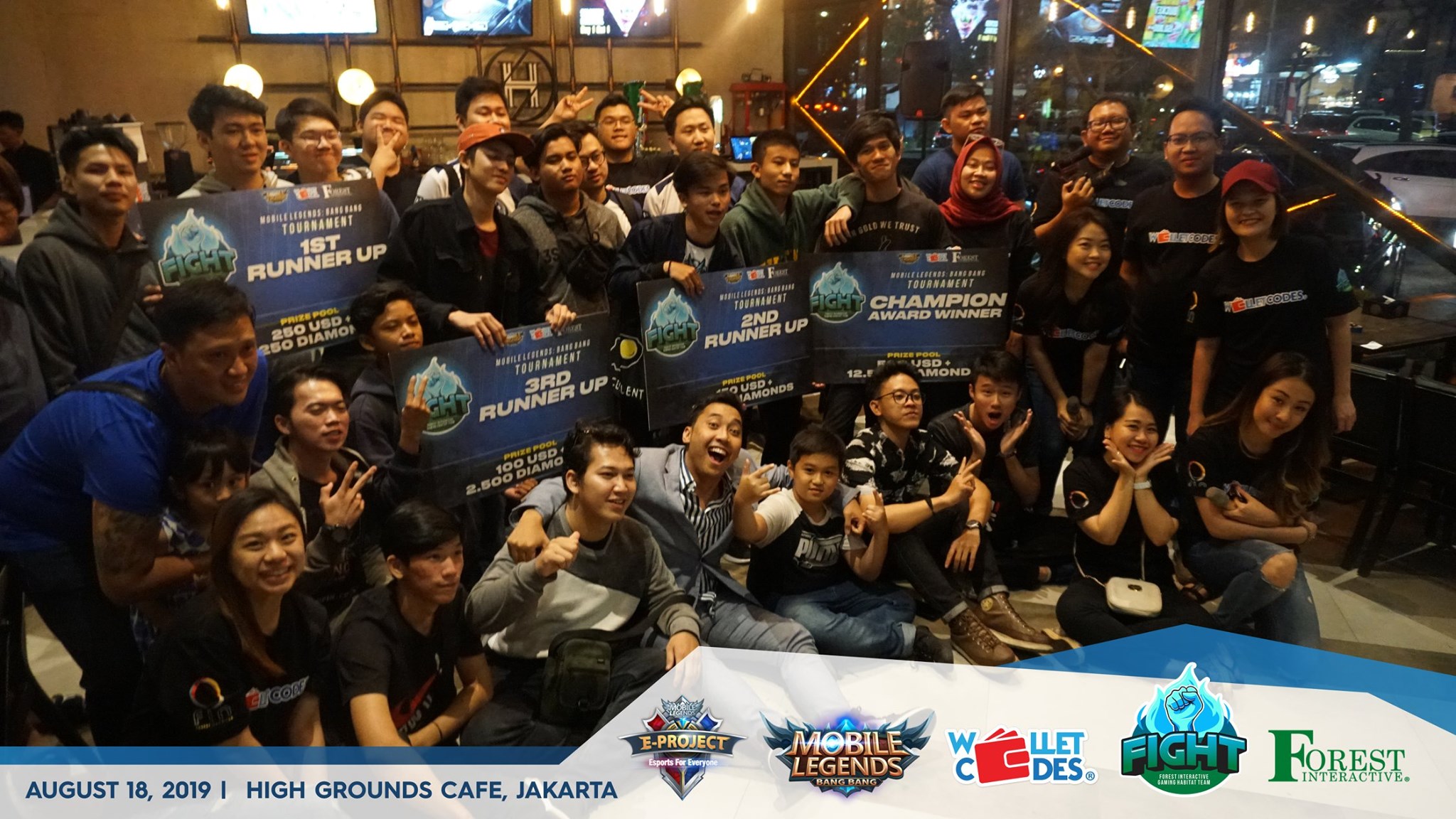 Jakarta—FIGHT Mobile eSports tournament: Forest Interactive x Mobile Legends concluded last Sunday, 8th of August in Jakarta. Kings Gaming e-sports team won the competition after defeating 15 other teams.
The Kings Gaming team led by Riko, consisting of Zaki, Fiqri, Vilo, Erwin, and Fery, managed to defeat the GoldBatch Sins team for two sets in the final round. WAW e-sports and PAPI e-sports bagged the 2nd and 3rd runners up respectively.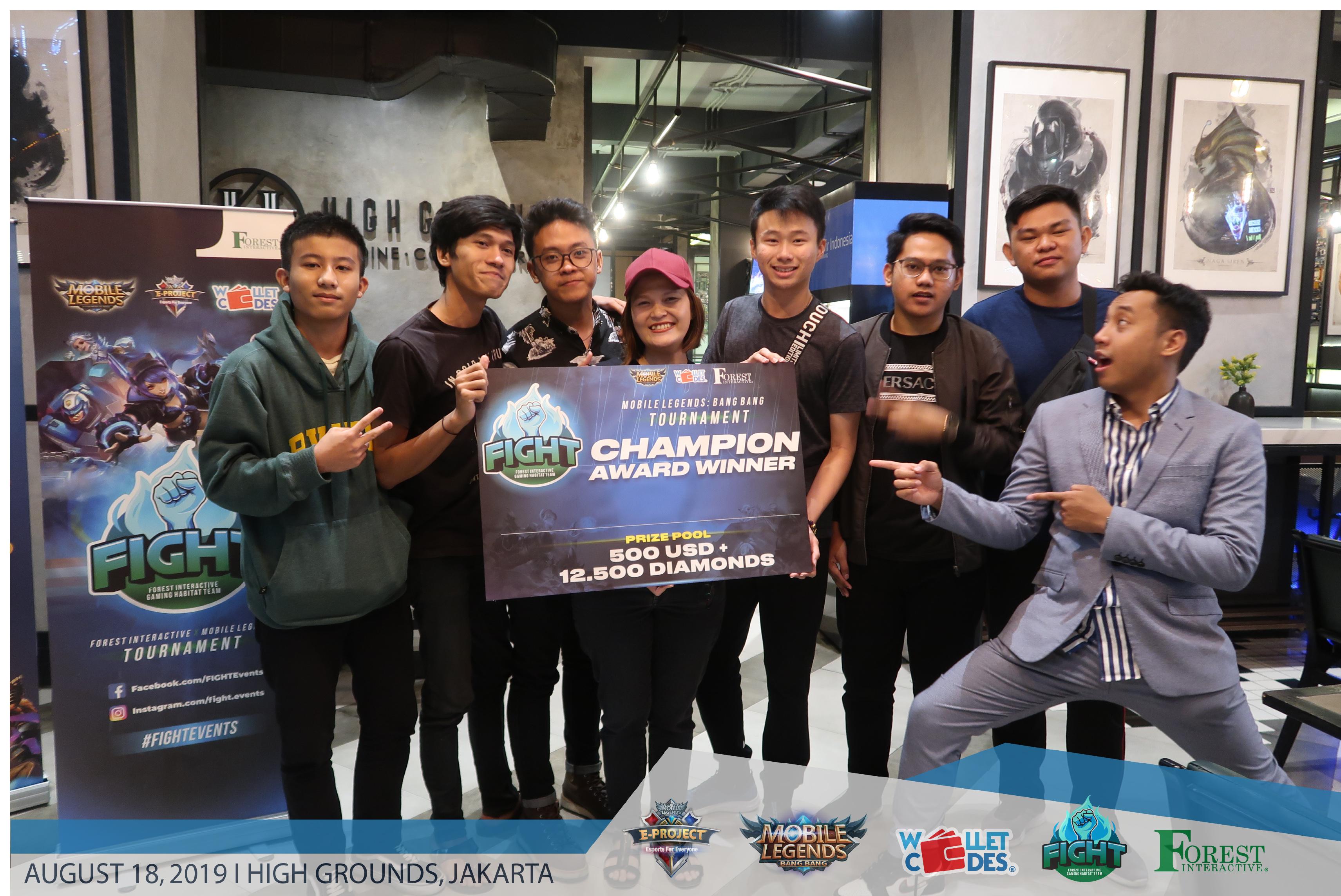 As the manager of the Kings Gaming eSports Team, Qudsi expressed his support for this tournament. "Hopefully the FIGHT tournament will grow and be good again, we need a place like this tournament to channel our skills and talents," he said.
When asked about his secret to winning the tournament, optimism was his number one answer. "We always encourage an optimistic mindset to be a champion in every tournament, the championship is a bonus if the team always maintains a positive attitude and remains humble," Qudsi said.
As winners, the Kings Gaming team received prizes of USD 500 and 12,500 Mobile Legends Diamonds. The first runner up gets a prize of USD 250 and 6,250 Mobile Legends Diamonds, while the second runner up gets 150 USD and 3,750 Mobile Legends Diamonds, as well as 100 USD and 2,500 Mobile Legends Diamonds for the third runner up.
Wallet Codes Indonesia Director Sharon Maurenn expressed her appreciation to the team who had participated in this tournament. "As the organizers, we would like to thank all the competing teams. We see the whole team working hard and have the same passion to be the best in this tournament, " she said.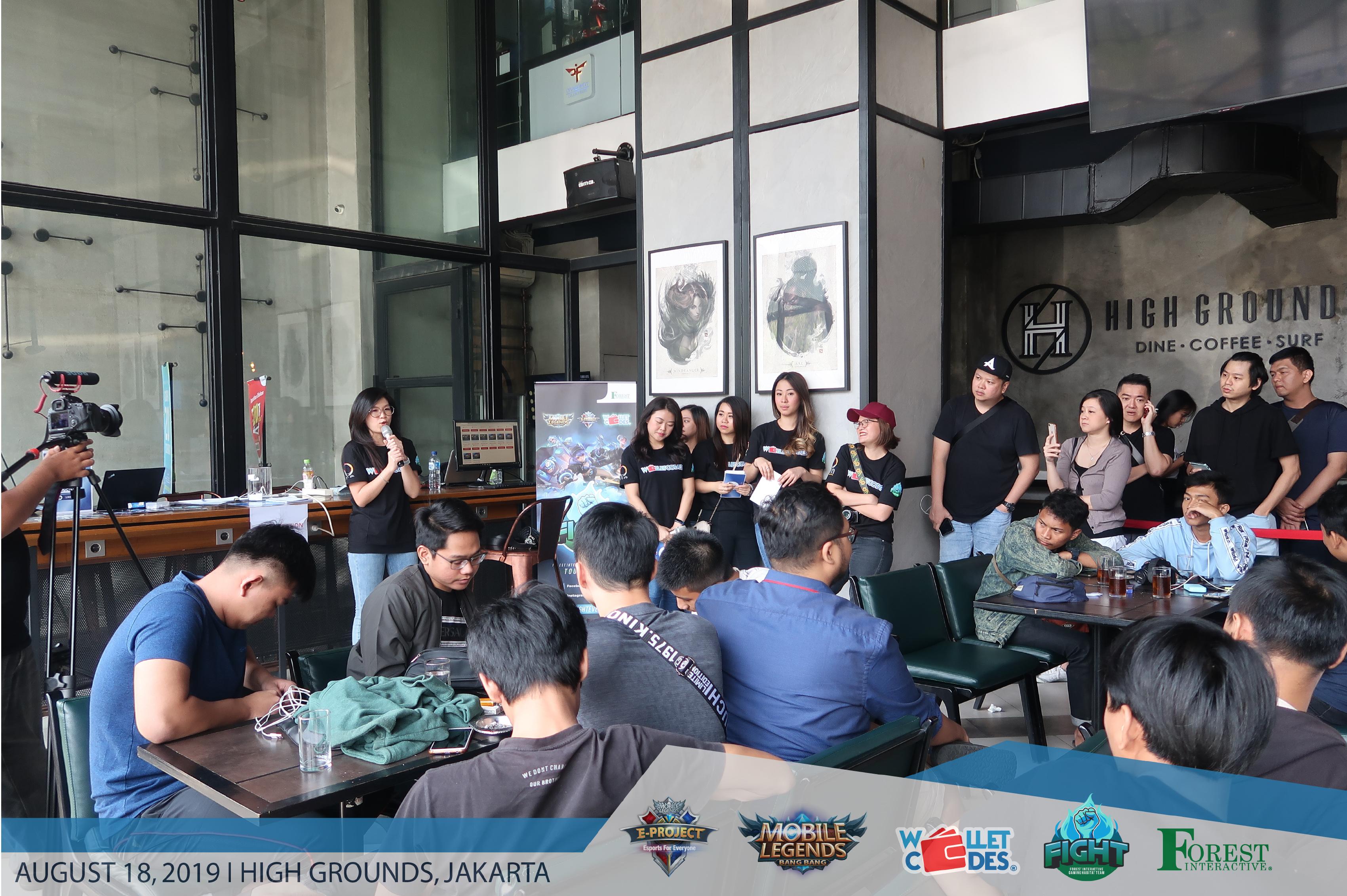 "The commitment of Wallet Codes Indonesia is to encourage the development of the country's e-sport ecosystem. We hope that this tournament will further encourage e-sports teams in Indonesia to be able to step forward in national and international e-sport competitions," Maurenn added.
FIGHT Tournament: Forest Interactive x Mobile Legends was joined by 16 e-sports teams with a total of 85 players. This tournament is organized by Wallet Codes Indonesia, Forest Indo Niaga, Forest Interactive, and supported by Moonton. After Jakarta, a similar tournament will be held by Wallet Codes in Bangkok, Hanoi, and Kuala Lumpur.
###
About Wallet Codes
Wallet Codes is a Forest Indo Niaga product in the form of a portal for purchasing mobile games vouchers including Mobile Legends Diamonds and Steam Wallet. Wallet Codes can be purchased using OVO, GoPay, telephone credit, or credit and debit card payment methods. Aside from Indonesia, Wallet Codes also serves gamers in 11 other countries.
For more information, please contact:
Forest Interactive Niaga
Jakarta Office: Citylofts Sudirman 19th floor Units 27 & 29, Paris Corner, JL KH. Mas Mansyur, No 121, Jakarta Pusat 10220, Jakarta Indonesia
Bandung Office: JI. Kembar1 No. 28A Kel. Cigreleng Kec. Rengol Kota Bandung 40253, Indonesia
Email: [email protected]
Phone: +6221 2555 8534
Website: Forest-Interactive.com