Infographic 2019: Forest Interactive at a Glance
Posted by
January 21, 2020 in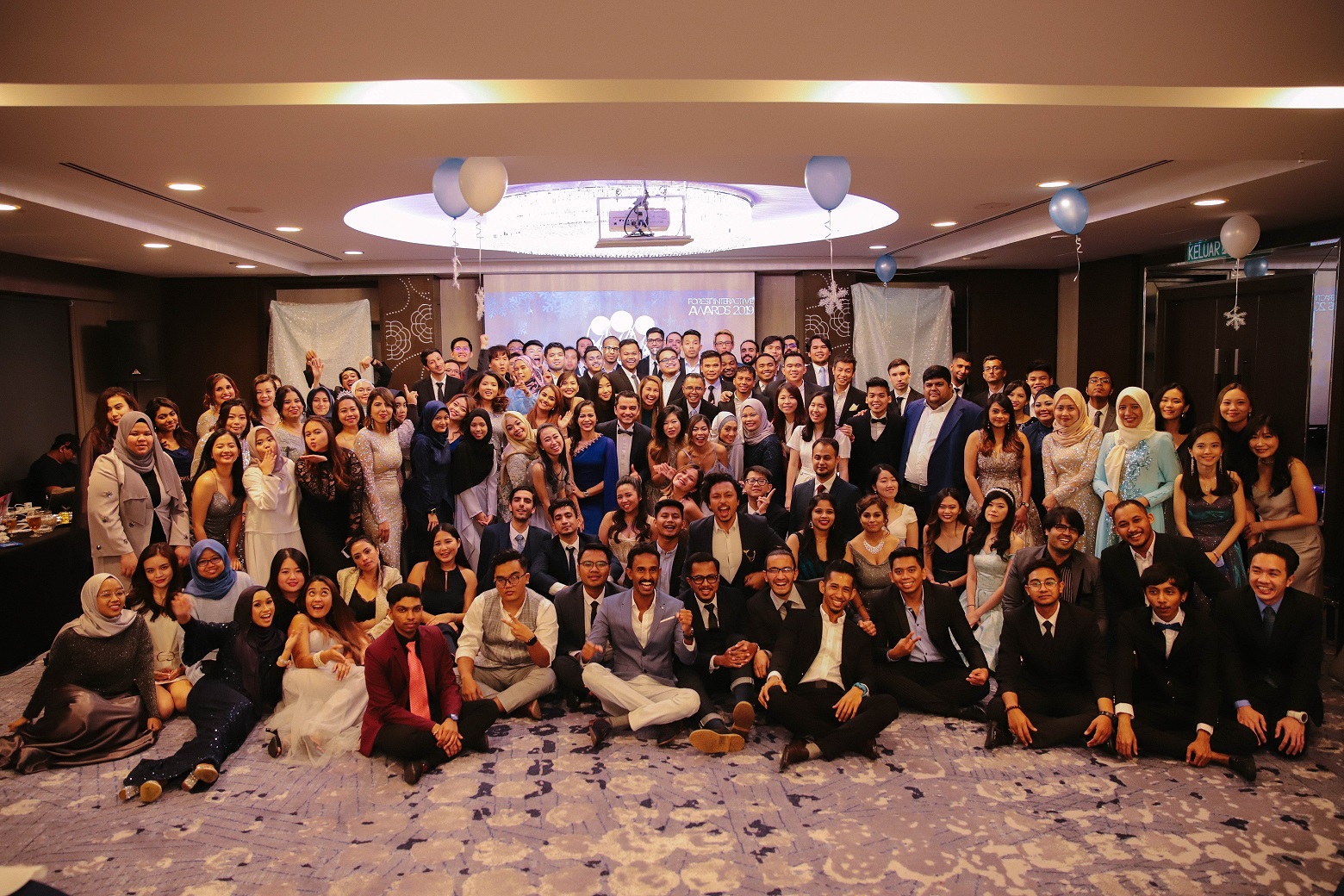 The previous year has been huge for Forest Interactive: with new offices to add to our ever-expanding fleet as well as a number of partnerships established, the future only looks brighter for the company. However, in order to look forward to the future, it is vital to look to the past. Here are some of the achievements that the company has done in 2019.

New Horizons
Forest Interactive expanded its reach into 5 new countries, including Morocco and Nigeria. February 2019 saw the opening of the Myanmar office while offices in Cambodia and Kazakhstan opened late last year.
Apart from the new offices that opened, the company also transferred to the brand-new headquarters in 2019. The headquarters—now located in C-7-2 Megan Avenue 2 in Kuala Lumpur—now houses what was once 2 separate offices. To commemorate the occasion, Forest Interactive held a Hari Raya Open House in March of the same year.
The Jakarta offices of Forest Interactive Indonesia also changed addresses in 2019. The team moved from Citylofts Sudirman to their current address of JI. Bendungan Hilir Raya No. 6A, Bendungan Hilir, Jakarta.
A Greener Future
Forest Interactive also took a step in a greener direction by enacting a number of changes with regards to energy conservation and waste management. A daily Earth Hour has enforced within the corporate headquarters as well as the establishment of a new Recycling Station within the office.
Furthermore, Forest Interactive also began serving a buffet-style lunch daily. This not only gives employees the opportunity to socialize with one another but also lessens the waste produced by the company.
Digital Presence
Forest Interactive LinkedIn followers in 2019 grew by 65.78%. Last year, 239 updates were posted to share what happened in Forest Interactive: events, milestones, corporate initiatives and insights about the industry.
Digital Dining
Forest Interactive and its CEO Johary "Joe" Mustapha recognizes its employees' invaluable efforts and rewards them with a meal catered by an official food delivery service. Each week, food delivered by dahmakan and SmartBite is delivered to employees.
Workforce Wins
As of 2019, Forest Interactive has 171 employees with 42 interns. In May of 2019, the company began enforcing Flexi-Time office hours as well as a casual dress code within the headquarters. Flexi-Time allowed employees to clock-in between 8 and 9 am and clock-out between 5 and 6 pm.
Awards and Recognitions
Because of these workplace achievements, the company received recognition from different award-giving bodies. Forest Interactive CEO Johary Mustapha was named Young Entrepreneur of the Year by the ACES Awards. Forest Interactive was also recognized as a Malaysian Global Digital Icon by the ASOCIO ICT Awards. Other milestones, Forest Interactive was shortlisted as Finalist in the Best Tech Developer category of the MDA-D Awards and a Finalist in the ICT Best Solutions category of the PIKOM Unicorn Tech Awards.
The company was also featured in various international media in countries like Cambodia, Indonesia, and Singapore. The company has appeared in over 111 events including exhibitions, conferences, and other industry events.
Forest Interactive maintained a strong CSR presence in 2019 by holding 13 projects in the same year. This also marks the third year in the company's partnership with Malaysian Digital Economy Corporation (MDEC) and their Level Up @ Schools initiative.
Products and Services
In terms of the overall business, Forest Interactive had a great 2019. With over 1.1 billion subscribers connected to over 50 mobile operators in over 37 countries, products like Wallet Codes experienced 700% growth in revenue. This saw the launch of new products on wallet-codes.com. In Taiwan, customers can now purchase gaming credits for Google Play, iTunes, Playstation Network, and Nintendo eShop.
Worldwide phenomenon Mobile Legends: Bang Bang (MLBB) also started its partnership with Wallet Codes and saw the sale of MLBB Diamonds in Malaysia, Indonesia, and the Philippines. Furthermore, Forest Interactive Indonesia is now in partnership with GoPay and OVO as an official payment portal.
The company also saw the launch of 11 Mobi Club deployments in 2019. These Mobi Clubs allow subscribers to purchase one-of-a-kind content in countries like Greece, Kenya, the Netherlands, Pakistan, Peru, and the UK. Forest Interactive also completed 100 creative projects and achieved 772% Marketing Automation as well as a 772% increase Forest Interactive's Newsletter click rate.
Forest Interactive in the e-sports Industry
Finally, 2019 saw the launch of the Forest Interactive Gaming Habitat Team (FIGHT). Headed by Chantal-Denise Ortega, FIGHT creates capsule tournaments across Southeast Asia to bring action to the gamers.
Through FIGHT, Indonesia's e-sports national team, EVOS Esports Team became a Wallet Codes Indonesia influencer. FIGHT has also successfully launched one-day tournaments in countries like Myanmar, Malaysia, and Indonesia and looks to set its sights on the rest of Asia in 2020.