Gaming Industry Set To Soar in 2021 After Scoring Big This Year
Posted by
December 24, 2020 in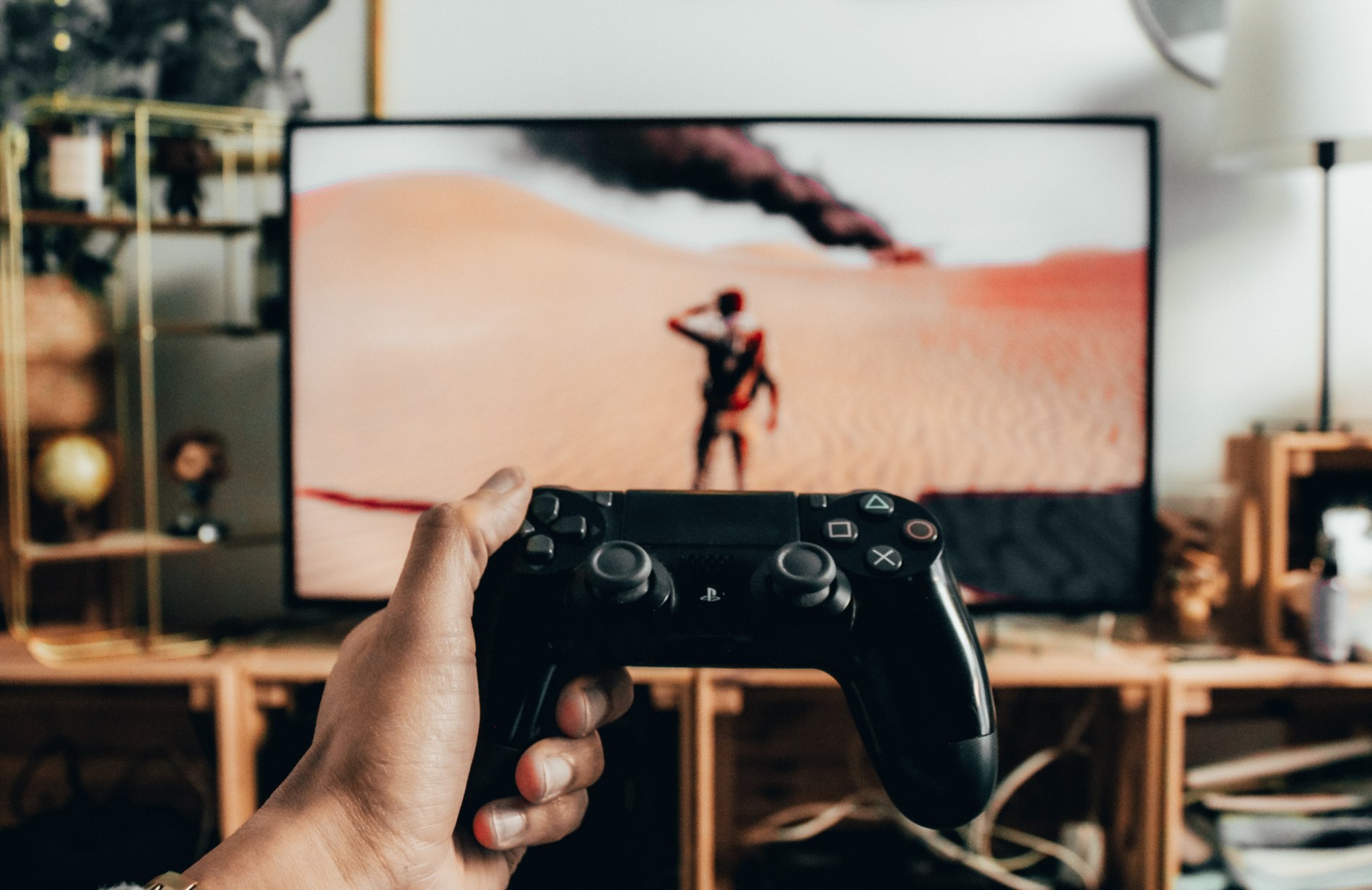 The gaming industry is touted as a winning industry after a significant influx of online gamers worldwide in the last 12 months. During the early stage of the pandemic outbreak, governments across the world imposed movement control orders to curb the spread of the virus. The lockdown measures put many societies in a long period of self-isolation, resulting in most people turning to gaming as a form of escape and entertainment.
The global gaming industry is forecasted to be worth more than $170 billion by the end of 2020, with mobile gaming taking center stage, being both the largest segment for revenue and growth. The mobile gaming segment is currently valued at $63.6 billion globally and is expected to generate $86.3 billion by year-end. As the industry grows and develops, it is expected to value more than $180 billion by 2021 and close to $260 billion by 2025, with mobile gaming expected to witness significant growth due to multiple technological advancements such as AR, VR, and cloud gaming.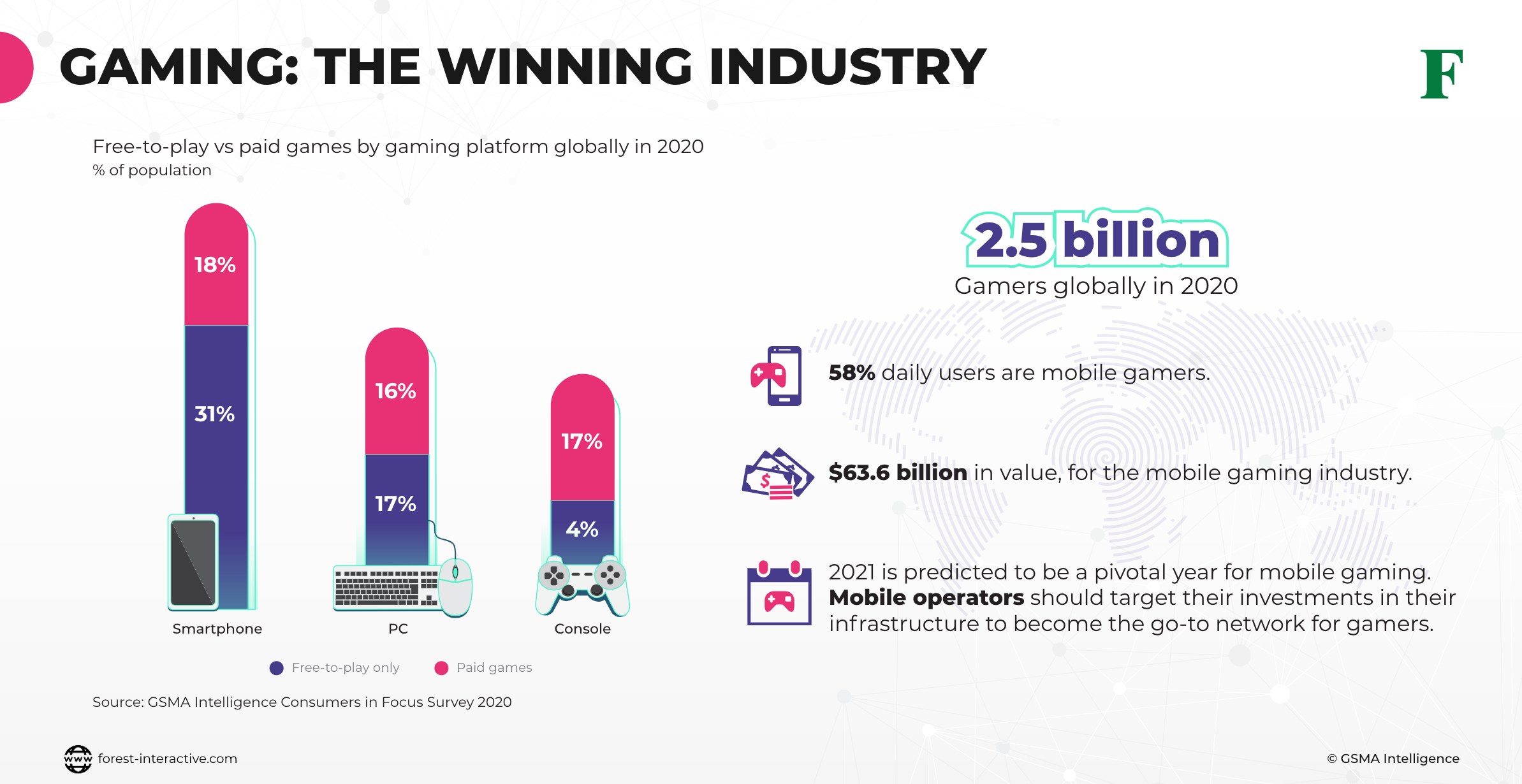 According to a report by GSMA Intelligence, there are about 2.5 billion gamers globally on either a mobile device, console, or PC this year. The Asia-Pacific region will account for more than half (54%) of global gamers at 1.4 billion, with East Asia, China in particular, contributing to Asia-Pacific's high number of gamers. Experts remain positive on the global gaming industry outlook, predicting the heightened engagement and revenues resulting from the pandemic will ripple into 2021 and beyond.
"What we've noticed in the past few months is that the engagement from gamers continues to rise even in regions where lockdown measures have long been lifted," said Chantal-Denise Ortega, Project Manager at Forest Interactive Gaming Habitat Team (FIGHT). "Similarly, viewership on streaming platforms has accelerated since the beginning of this year. One of the key drivers for the rise of streaming platforms is the boom of online esports tournaments at the time. People tried to stay connected and engaged through online communities on platforms that let them watch and comment in real-time."
"We've been organizing countless online tournaments since early this year, and the number of streaming views has spiked from 600 to 13,000 views on FIGHT's Facebook," she added.
The release of the fifth generation of networks (5G) in 24 regions worldwide is another key factor in escalating mobile gaming consumption. A report by Newzoo forecasted that 43% of all active smartphones would be 5G-ready by 2023, a steep increase from just 5% this year. The advancement of 5G is fundamental for a seamless gaming experience, which allows gamers to play on any device with faster data speeds and no latency issues.
The forced closure of many PC cafés in the early stage of the virus outbreak led gamers to turn to mobile gaming temporarily. Some mobile operators experienced as much as 60% increase in internet traffic compared to before the crisis. This is evident from the unprecedented surge in the number of mobile game downloads that came from new users who had never played mobile games before.
Moving forward to 2021, the gaming industry will likely see a continued spur in growth. The Executive Committee of the Southeast Asian Games Federation has already acceded to officially announce esports as a sport category at the upcoming 31st SEA Games next year in Vietnam. With the 5G deployment still being the top agenda for the telecommunications industry, investors are showing an interest in cashing in on the enormous market potential for mobile gaming and maximizing their profits.