Forest Interactive's Talents Axel Arkenzo and Nugroho Aldi Share How to Be a Good and Responsible Esports Content Creator at Binus University's Globalicious
Posted by
November 15, 2021 in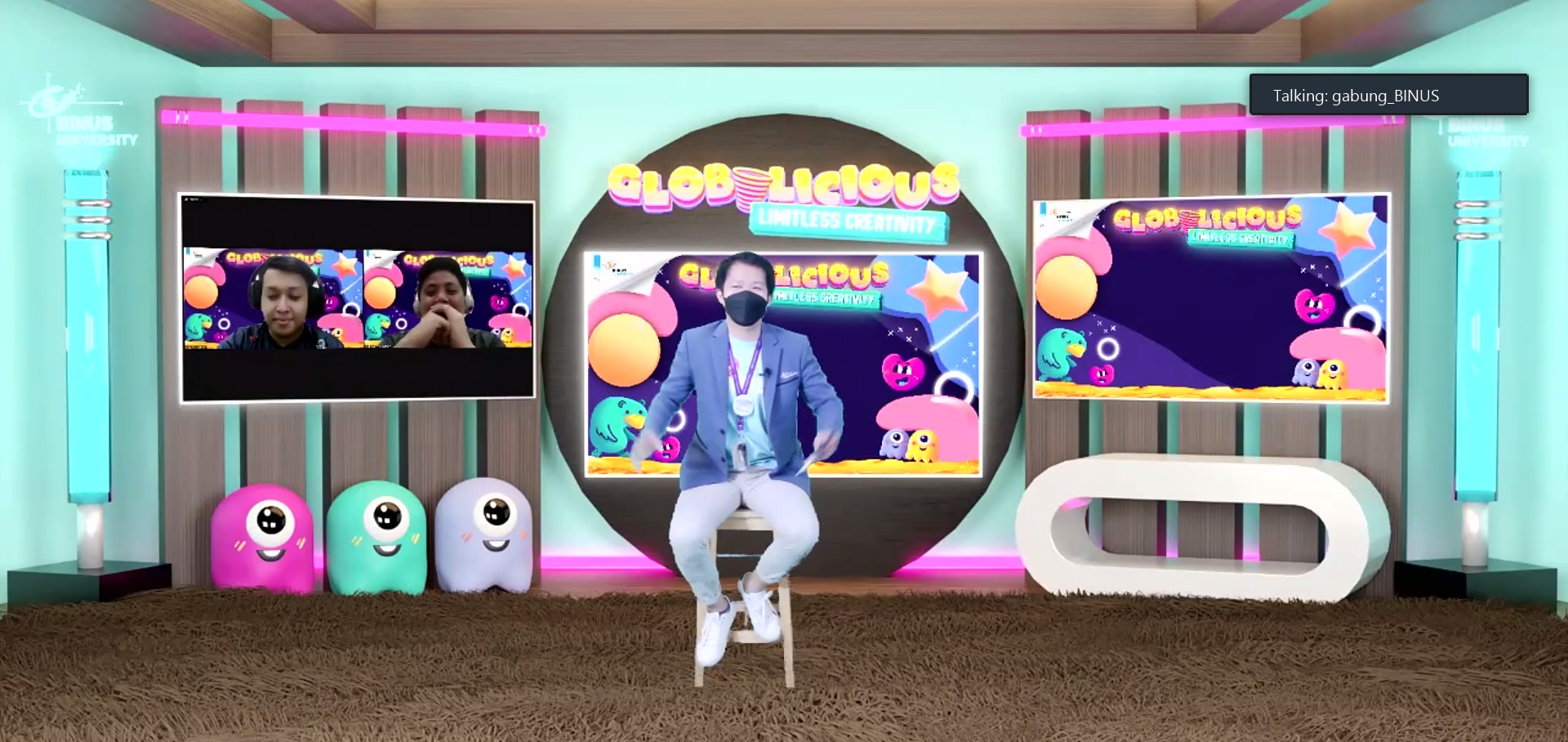 As part of Forest Interactive's contribution to the esports industry in Indonesia, Axel Areknzo, Content and Social Media Executive at Wallet Codes Indonesia, and Nugroho Aldi, Content Creator at FIGHT Esports Indonesia, were invited by Binus University to give a talk at Globalicious event. Following the rapid growth of the esports industry, sharing an insight into the industry is equally essential.
Titled "Be a Good and Responsible Content Creator" with esports as the case study, the webinar was held on 15 October 2021. Axel and Aldi shared their expertise and experience as content creators on Instagram and TikTok.
"One of the keys to kicking off your social media plan is by understanding the foundation of social media itself," said Axel. He continued that there are three social media foundations, including identifying your audience, defining your goal, and finding your audiences. An audience can be identified by considering their age, gender, income, education, and interest. Meanwhile, defining a goal is to think of whether one aims for sales, conversion, awareness, or customer support. Then, determine which platform the targeted audiences use.
Using the case study of Wallet Codes Indonesia, Axel shared that the most engaging content for Indonesian gamers on Facebook and Instagram are a meme, giveaways, tips and tutorials, as well as gameplay and live stream. He also showcased the example of Wallet Codes Indonesia's content plan or editorial plan.
Meanwhile, Aldi also shared the case study of FIGHT Esports Indonesia, emphasizing on the most engaging content for Indonesian gamers on TikTok. "Indonesian gamers on TikTok would love to see more information on games along with tips and trick. They are also keen to watch gameplays and tutorials. If we want to reach higher engagement rate, we should upload these kinds of content," explained Aldi.
Both Axel and Aldi agreed that having social media collaboration will improve the impression for your content and the exposure to your account. However, it is crucial to ensure that the party or organization you are collaborating with has similar values to your business. They gave an example of how FIGHT Esports collaborated with TikTok for 'TikTok | FIGHT Campus Legend' and how this partnership had brought value to both parties.
Towards the end of the sharing session, Axel and Aldi gave seven tips on how to be a good and responsible content creator. The seven tips are:
Keep your credibility
Consistency
Be wise and friendly
Research and development
Join the conversation (relevant hashtag)
Up to date with your related content
Be passionate