Forest Interactive's Shofi Nasution discusses Start-Up Funding at Universitas Islam Indonesia
Posted by
December 31, 2021 in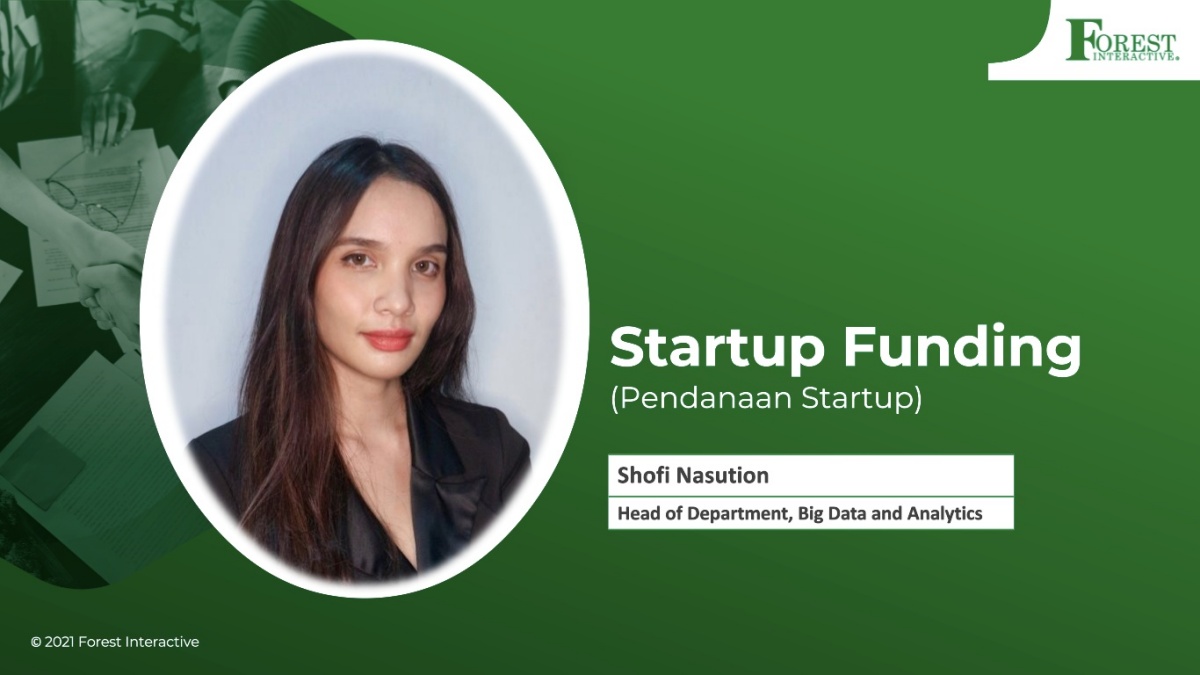 YOGYAKARTA: Shofi Nasution, the Head of the Department of Big Data and Analytics at Forest Interactive shared her expertise on a webinar jointly conducted by Universitas Islam Indonesia and Forest Interactive on the 25th of November 2021. In line with the webinar theme, "Optimizing Business Scalability and Intellectual Property Right (IPR) for Start-up", Shofi gave an overview on Start-up Funding along with challenges, tips and tricks to the 288 participants in attendance.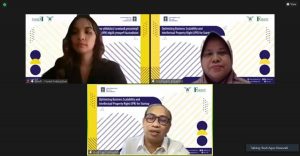 Shofi started her session by introducing Forest Interactive's group of companies, which includes elfo, Primary Guard, and FIGHT Esports. This was followed by a detailed explanation and breakdown of the criteria of a funded start-up, funding stages, and investment.
The presentation highlighted the three common factors that an investor would consider in a start-up before deciding to invest. Firstly, it is the people behind the start-up. The investor would need to see who the founders are, what are their credibility and expertise in the field of their business. The core team of a start-up is crucial because they will be an investor's long-term partners. The second factor is product bits. The investor would consider the product's viability as a solution for targeted customers, and whether it fills the gap in the market. Lastly, and most essentially – the business model. The investor needs to be able to envision the path to profitability in the long run.
"Once you get a business idea coming in, then you are going to go through the funding stage," said Shofi. "This begins during ideation itself. When you have a business idea to execute, you can start by collating funds from savings, family, friends, and potential business partners. Once the business starts generating revenue, you can look to collect funding from angel investors with an investment size between USD 15,000 to USD 500,000. This stage is called pre-seed. Following that, when your business is ready to level up, you will go through seed investment and at this stage, you can propose funding to venture capitals and institutional investors with an investment size around USD 500,000 and above."
Towards the end of her presentation, Shofi shared tips on how to land investment. Potential start-ups will need to begin with the crucial step of planning the company's financial projection with reference on the predicted cash flow for the next 3 to 5 years. Additionally, a valuation report should be prepared, a common method is employing the Industry Average Multiplier. Before meeting potential investors, ensure that a detailed pitch deck is created, covering problems, solutions, products, business model, traction, market size, competitive analysis, team, market validation, financials, and fundraising. This information should be covered within 15 to 20 slides of an effective pitch deck.
The webinar came to an end after a fruitful and interactive discussion during the question-and-answer session. With this partnership, Forest Interactive aims to create more opportunities for the start-up community at Universitas Islam Indonesia to engage with Shofi and more of the company's diverse talents for further guidance, knowledge exchange and development.
-ENDS-
About Forest Interactive
Founded in 2006, Forest Interactive develops scalable mobile platforms to connect mobile operators, content providers, and game publishers with their subscribers. With over 15 years of industry experience, Forest Interactive has expanded to include a diverse workforce of 20+ nationalities in 16 regional offices.
Delivering content subscription services, digital voucher and e-commerce platforms, and mobile apps for all ages, Forest Interactive operates in more than 30 countries, servicing 90+ mobile operators and 100+ content partners with the capacity to reach over one billion subscribers worldwide. To learn more, visit forest-interactive.com.