FIGHT Esports Partners with PUBG MOBILE, Robinsons Movieworld, and Robinsons Malls for IRL Airdrops
Posted by
December 29, 2022 in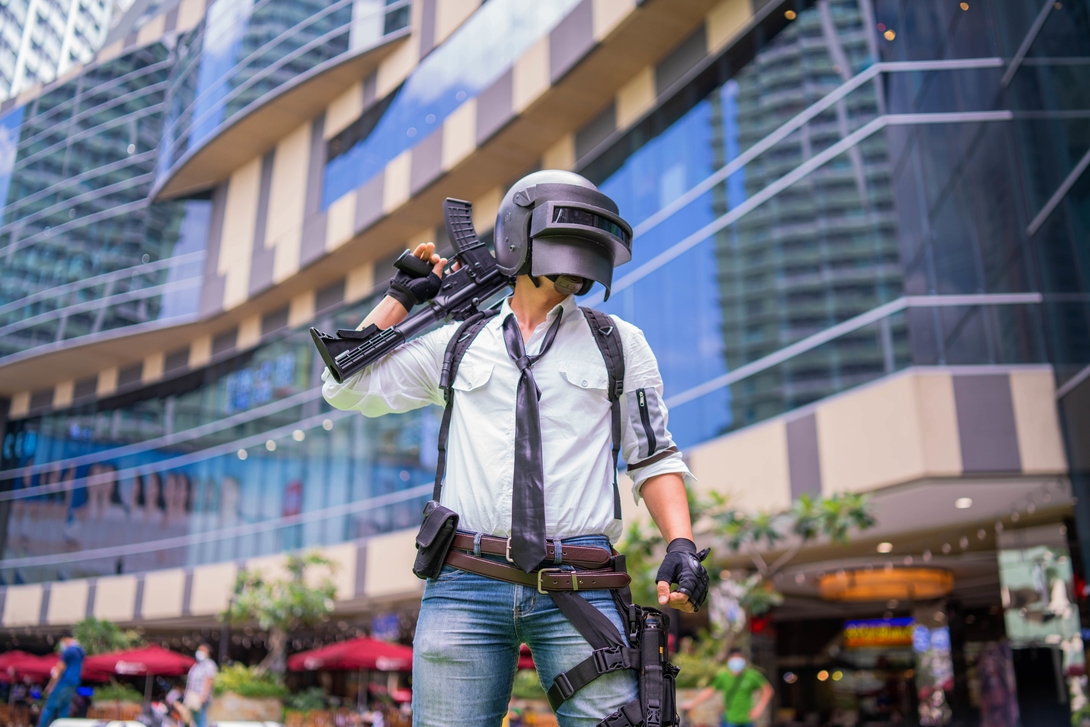 MANILA: FIGHT Esports, in collaboration with Robinsons Malls and Robinsons Movieworld, drops award-winning PUBG MOBILE's Airdrop Booths in the Philippines for the game's 4th Anniversary celebration.
A global esports and gaming entertainment platform that strives to connect and expand gaming communities, FIGHT Esports has grown its network of game publishers, partners, and players, doubling the numbers since its establishment in 2019. Despite the challenges of mounting events in the new normal, FIGHT Esports found success in O2O2O (Online-to-Offline-to-Online), combining offline and online tactics for consumers to enjoy their favorite games.
"At FIGHT, we continue to look for opportunities to partner with like-minded companies that aim to bring the joy of gaming to localities," shared Don Vicente, Marketing and Business Development Lead, FIGHT Esports. "Through the partnership with PUBG MOBILE, Robinsons Movieworld, and Robinsons Malls, we expand our reach to gamers beyond Metro Manila."
The PUBG MOBILE Airdrop Booth at Robinsons Magnolia.
Inspired by the latest 1.9 updates, each Airdrop Booth bearing the vibrant yellows, blues, and pinks representative of the PUBG MOBILE 4th -anniversary colors showcases a Drop Zone, a Score Zone, and a Strike Zone. In addition, everyone can test their luck in bringing home the exclusive PUBG Mobile 4th Anniversary Jacket, PUBG Mobile Bicycle, Unknown Cash (UC, the currency in-game), and Redeemable Codes.
Patricia Ysabelle Griño, Marketing Manager, PUBG MOBILE Philippines, said the collaboration is the beginning of their outreach to different regions in the Philippines.
"Apart from the life-sized crates, we seek to bring to life local gaming communities and foster a culture of camaraderie and teamwork."
Earlier in the year, PUBG MOBILE announced two campaigns empowering its gamers: the Community Champions league and Ladies Tournament celebrating International Women's Month.
The PUBG MOBILE Helmet Guy welcomes the audience at Robinsons Galleria South.
Kathrina Laudit-Chong, Marketing Director, Robinsons Land Corporation, shared that they are proud to be chosen as the partner for PUBG MOBILE's 4th Anniversary campaign.
"We are seeing the rise of mobile games enthusiasts in the country. The industry may be young here in the Philippines. Still, it is steadily growing as game companies activate engaging campaigns that inspire the youth to be part of it. Thus creating an "immersionary" activation together with PUBG Mobile Philippines and FIGHT Esports in an environment that completely immerses our shoppers; in fun, surprising, and memorable new experiences."
The launch of the Airdrop Booths kicks off in Robinsons Magnolia on April 1, followed by Robinsons Galleria South on April 2, and Robinsons Galleria Cebu on April 3.