FIGHT Esports Partners with Electronic Arts to Bring Localized Apex Legends Streams to Gamers in Thailand
Posted by
December 29, 2022 in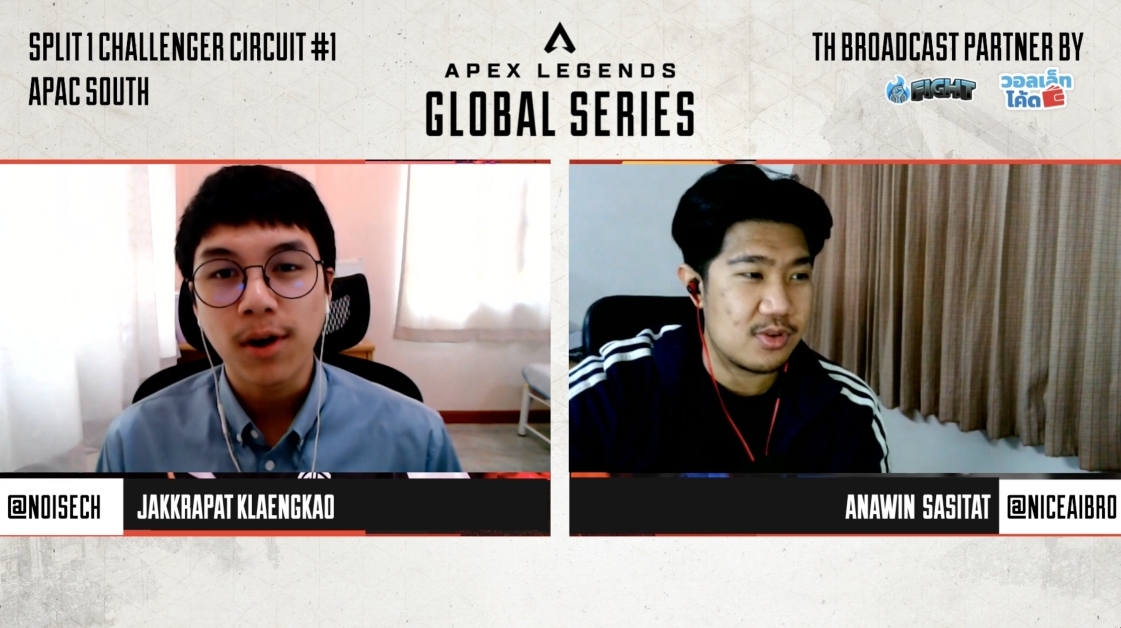 BANGKOK: In an effort to bring together Apex Legends fans in Thailand, Electronic Arts (EA) onboards FIGHT Esports as its broadcast partner for the ongoing Apex Legends Global Series (ALGS) Year 2.
The partnership marks FIGHT Esports' first-ever tie-up with EA, presenting it with the right to stream EA's largest tournament in the world, in the localized Thai language for the APAC South Championship: Challenger Circuit.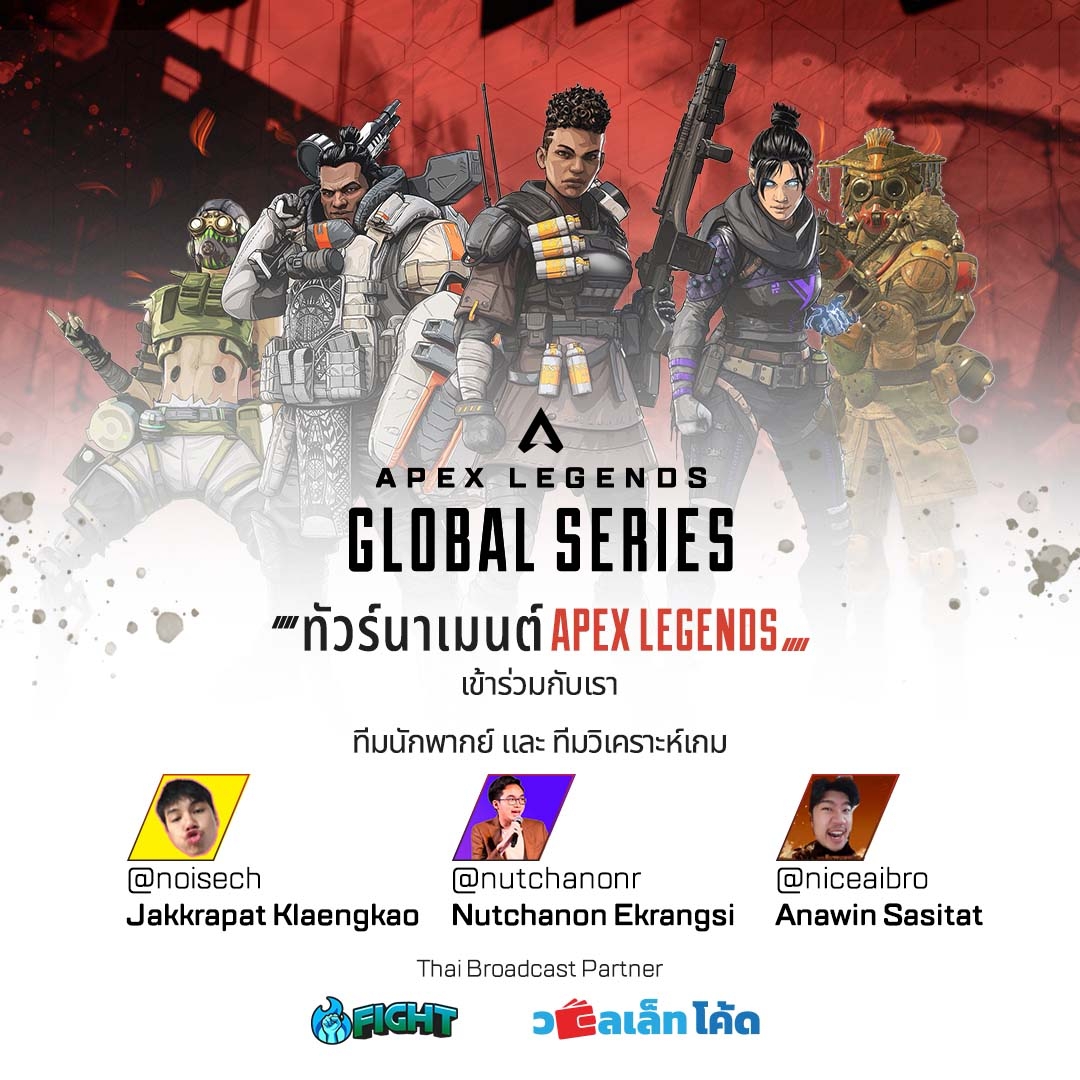 Apex Legends fans are now able to join the fun and witness more than 200 amateur teams go head-to-head in duking their way to the Pro League for a USD $5 million prize pool and ultimate bragging rights. The streams are casted by Jakkrapat Klaengkao (noisech), Nutchanon Ekrangsi, and Anawin Sasitat (NiceAiBro), and broadcasted live every Sunday on FIGHT Esports' Facebook and Twitch accounts, as well as noisech's YouTube channel.
APAC SOUTH (Sunday)
Challenger Circuit
Last Day
Start Time
Challenger Circuit 2.1
3/13/2022
12:00PM SGT
Challenger Circuit 2.2
3/20/2022
12:00PM SGT
Challenger Circuit 2.3
3/27/2022
12:00PM SGT
Challenger Circuit 2.4
4/10/2022
12:00PM SGT
Championship LCQ 1 & 2
May 2020
"We are continually looking for ways to bring the gaming community together, wherever they are," said Matthew Ho, Head of FIGHT Esports. "We understand that digital-first and engaging content experiences across gaming and esports are essential to drive the growth of both the industry and its community, especially in today's world where the pandemic has presented new challenges. For this reason, FIGHT Esports would never skip the opportunity to bring personalized gaming experience where every gamer and esports enthusiast can become part of the excitement."

"We are excited to be working with FIGHT Esports in bringing localized Challenger Circuit broadcasts to ALGS fans. FIGHT Esports plays an important part in the growth of our Apex Legends Global Series competitive ecosystem," said John Nelson, Commissioner for Apex Legends.
About FIGHT Esports
FIGHT is a global esports entertainment platform that helps build an ecosystem for the gaming community and supports the development of the industry through tournaments and gaming content. Established in 2019, FIGHT has organized over 80 tournaments in 7 countries including Cambodia, Indonesia, Malaysia, Myanmar, Thailand, Taiwan, and the Philippines. Visit fightesports.com. 
About the ALGS
The Apex Legends Global Series is a competitive ecosystem for PC, Xbox, and PlayStation Apex Legends players featuring a USD $5,000,000 total prize pool, culminating in the ALGS Championship. www.ea.com/en-gb/games/apex-legends/compete.
About EA
Electronic Arts Inc. is a global leader in digital interactive entertainment. EA develops and delivers games, content and online services for Internet-connected consoles, mobile devices and personal computers. EA has more than 450 million registered players around the world.