FIGHT Esports Launches Regional Campus Tournaments for Students
Posted by
April 28, 2021 in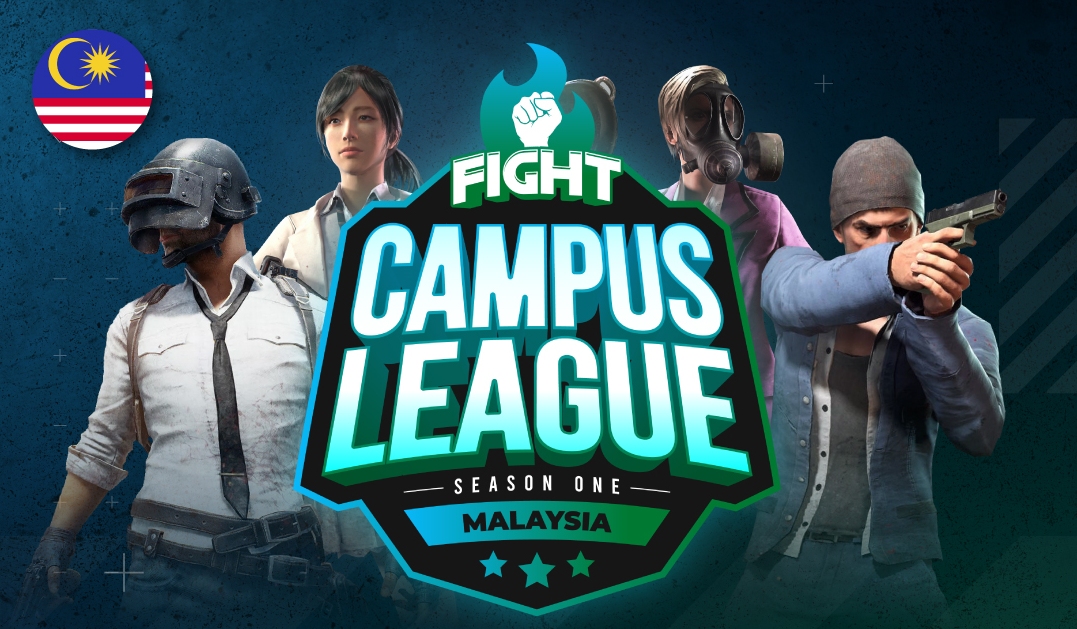 The FIGHT Campus League will be hosted in the Philippines, Malaysia, and Indonesia, featuring top esports titles. Registration is now open for Malaysia with a RM16,000 prize pool.
KUALA LUMPUR — FIGHT Esports will host its first-ever regional FIGHT Campus League to establish a strong gaming community among colleges and universities. Since the pandemic hit students were forced indoors, resulting in the increase of gaming hours and time spent consuming content online.
Bringing together enthusiasts, pro-gamers, and experts to play, connect, and compete in this varsity league, the regional league kicks off in Malaysia with a PUBG Mobile tournament, and qualifiers will take place from May 5 to June 11, ultimately leading to the grand finals on June 15 and 16. The tournament will be livestreamed on FIGHT Esports' TikTok and Facebook accounts, as well as Astro's eGG Network.
QUALIFIER STAGE
GROUP
LIVESTREAM
Thu, May 27
Group A vs Group B
8 PM – 11.30 PM
Fri, May 28
Group C vs Group D
Thu, Jun 3
Group A vs Group C
Fri, Jun 4
Group B vs Group D
Thu, Jun 10
Group A vs Group D
Fri, Jun 11
Group B vs Group C
GRAND FINAL
GROUP
LIVESTREAM
Tue, Jun 15
Day 1
8 PM – 11.30 PM
Wed, Jun 16
Last day
"We've been looking into regional, multi-title tournaments for some time after organizing community level tournaments in Malaysia, Indonesia, Thailand, and the Philippines for the past year and getting feedback from students asking for a dedicated tournament of their own," said Ariff Abu, Team Lead at FIGHT Esports Malaysia. "The FIGHT Campus League will pave a way for students to compete in selected top titles and demonstrate many different skill levels across several demographics."
Meanwhile, the FIGHT Campus League Malaysia also marks the partnership between FIGHT Esports with TikTok Malaysia, following the previously-inked partnership with TikTok Southeast Asia. TikTok has helped make online gaming more socially accessible than ever, and it continues to do so by supporting the FIGHT Campus League as Partner in Esports. Fans of the popular video-sharing app will also stand a chance to win exclusive giveaways worth a total of 12,000 PUBG UCs from Wallet Codes during each livestream on TikTok.
"We're excited to expand the thriving gamer and esports creator community on TikTok. TikTok's short-form format and unique content makes it the perfect platform for gamers to showcase their unique stories, connect with other gamers, and celebrate modern gaming culture — all whilst having fun. As the gaming community continues to grow on TikTok, we look forward to collaborating closely with like-minded organizations like FIGHT Esports to fuel the passions and originality of more gamers on our platform," added Cheah Sheau Mei, User & Content Operations Manager for TikTok Malaysia.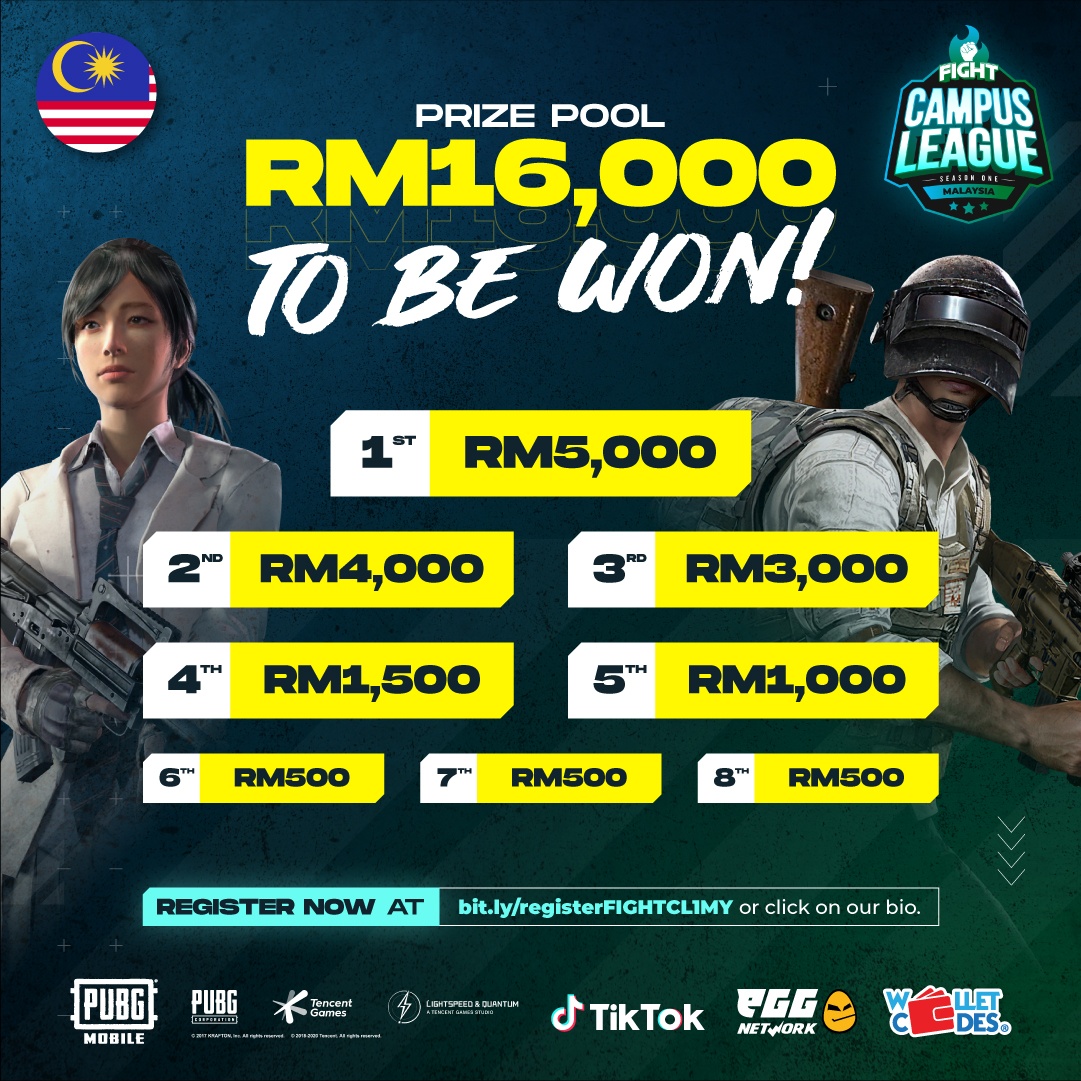 As part of a regional movement, the FIGHT Campus League Philippines' Call of Duty: Mobile tournament will begin on May 7 – June 18 with a prize pool of PHP190,000 (RM16,172) while the FIGHT Campus Legend Indonesia will be looking for the top Mobile Legends: Bang Bang teams from June – October with a prize pool of IDR50,000,000 (RM14,158).
Register for FIGHT Campus League Malaysia here.
FIGHT Campus League Malaysia is available live on:
FIGHT Esports Malaysia TikTok: @FIGHTesportsmy
FIGHT Esports Facebook: @FIGHTEsportsOfficial
eGG Network Facebook: @eGGNetwork
###
About FIGHT Esports Global
The Forest Interactive Gaming Habitat (FIGHT) is a global esports entertainment platform that helps build an ecosystem for the gaming community and supports the development of the industry through tournaments and gaming content. Established in 2019, FIGHT has organized over 80 tournaments in 7 countries including Malaysia, Indonesia, Philippines, Myanmar, Thailand, Cambodia, and Taiwan. Visit fightesports.com.
About TikTok
TikTok is the leading destination for short-form mobile video. Our mission is to inspire creativity and bring joy. TikTok has global offices including Los Angeles, Mountain View, New York, London, Paris, Berlin, Dubai, Mumbai, Singapore, Jakarta, Seoul, and Tokyo. www.tiktok.com.