FIGHT Esports Inks Partnership Deal with TikTok to Promote Healthy Gaming in Indonesia
Posted by
August 25, 2021 in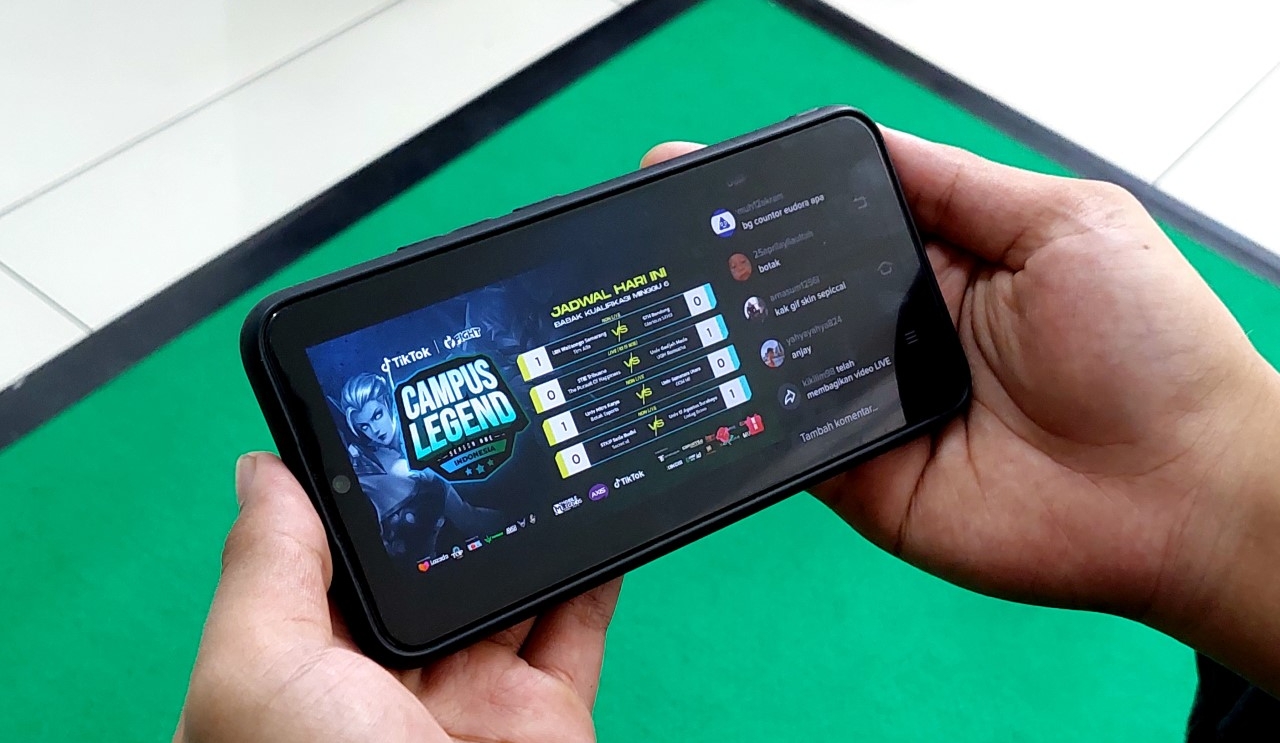 JAKARTA: FIGHT Esports announces the signing of a memorandum of understanding (MoU) with TikTok to promote healthy gaming in Indonesia.
The tie-up is part of a year-long partnership between the global esports entertainment platform and the social media platform in Malaysia, Indonesia, the Philippines, Thailand, and soon, other Southeast Asian countries.
With an aim to connect like-minded gamers through camaraderie and promote esports through interesting and inspirational content, one of the biggest highlights of the partnership is the ongoing FIGHT Campus Legend, a months-long varsity league featuring a 21-week Mobile Legends: Bang Bang tournament in Indonesia.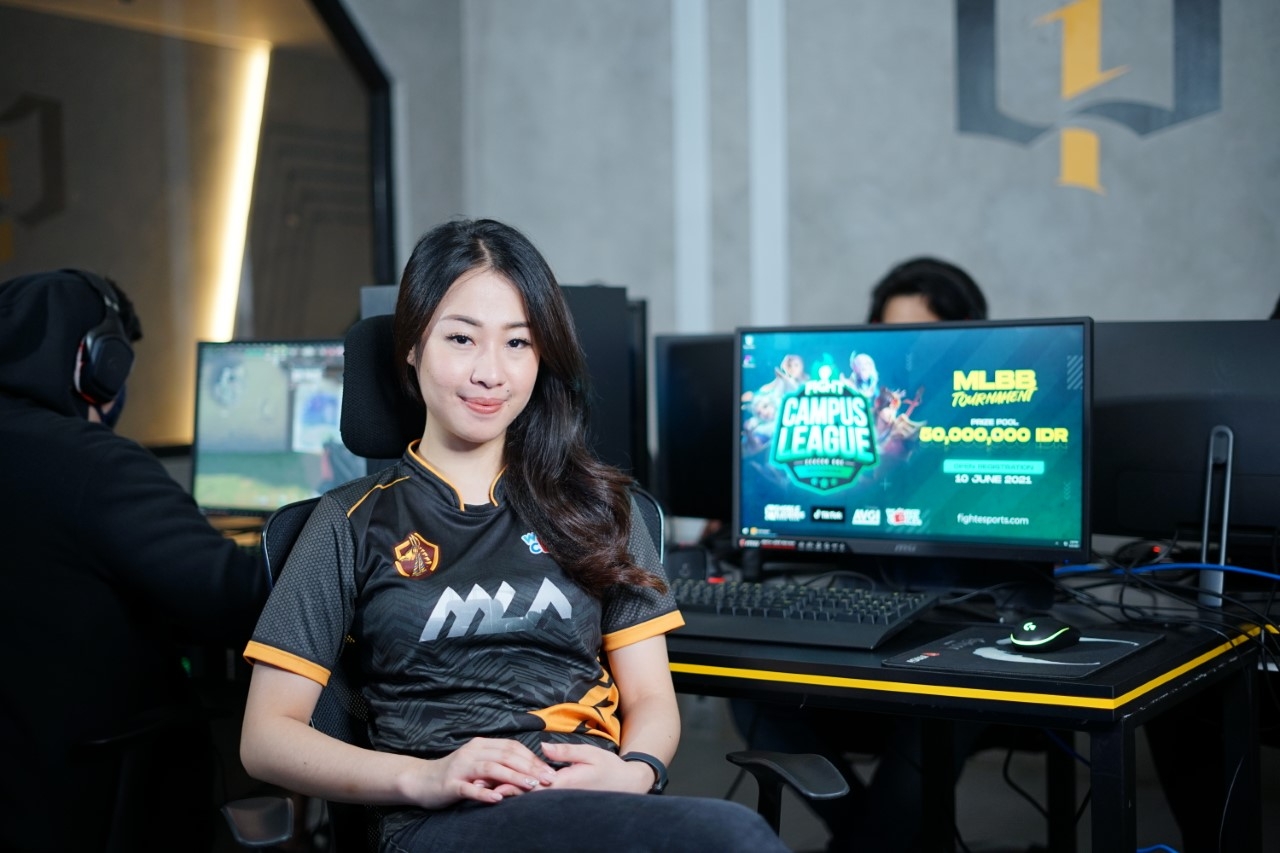 FIGHT Campus Legend is a months-long varsity league featuring a 21-week Mobile Legends: Bang Bang tournament in Indonesia.
The Philippines and Malaysia iterations were named FIGHT Campus League and featured Call of Duty Mobile and PUBG Mobile as tournaments respectively.
"The gaming community on TikTok — both content creators and fans — is growing tremendously these days. We are excited to join forces with TikTok to provide an avenue for gamers to stay connected and engaged," said Vita Paulina, Operation and Marketing Manager at Forest Interactive Indonesia. "As one of the key players in the esports industry, we want to provide a platform for Indonesian gamers to hone their skills and network within a bigger esports community. We hope to inspire them to further their interests to become professional esports athletes and promote healthy gaming."

"TikTok has developed to become a social media platform for trendsetters. Through this collaboration, the gaming community and esports lovers will have an opportunity to engage with more people, find their potential, while providing entertainment. We are delighted to work with FIGHT to support the growth of the gaming and esports community through the TikTok platform," said Angga Anugrah Putra, Head of Operations at TikTok Indonesia.
As part of the deal, FIGHT Esports and TikTok is currently running a hashtag challenge called #BersamaMainCampusLegend (#TogetherPlayCampusLegend) and #samasamamain (#letsplaytogether) from Aug 19 to 25, 2021. TikTok users in Indonesia can participate in the challenge by posting interesting and unique content that inspires their peers. The winners of the hashtag challenge will stand a chance to win cash prizes and Mobile Legends Diamonds worth IDR6 million.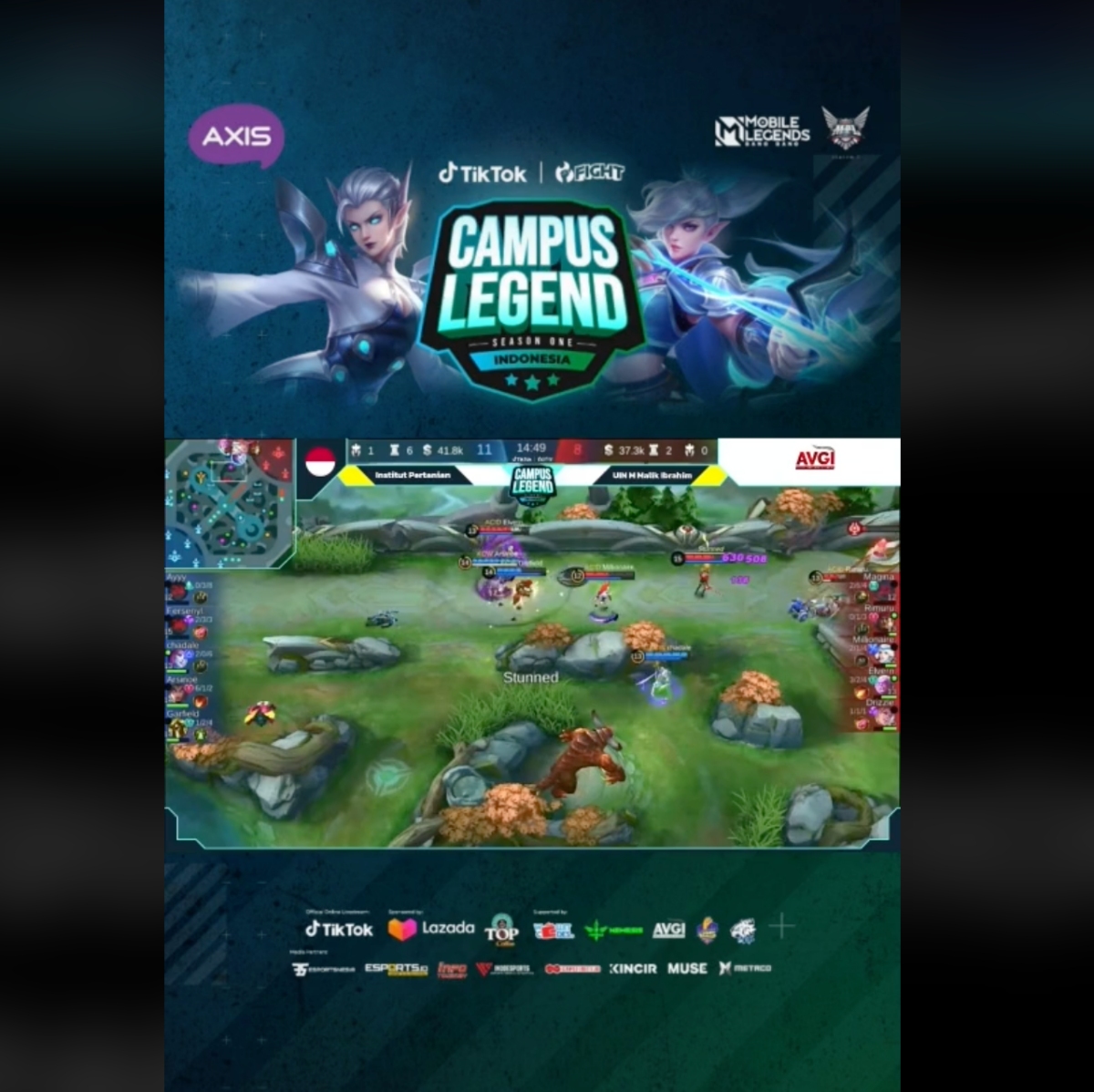 FIGHT Campus Legend is streamed exclusively on FIGHT Esports Indonesia's TikTok account.
The partnership will benefit esports communities in Indonesia as gamers can stay connected virtually through livestreams the likes of FIGHT Campus Legend's on TikTok. Furthermore, TikTok also provides a space for the gaming community to exchange ideas throughout the event and support their campus team.
The ongoing FIGHT Campus Legend is streamed exclusively on FIGHT Esports Indonesia's TikTok account via @fightesports.id.
Update: FIGHT Campus Legend (FCL) is at the 11th and 12th qualifying stages. There are 320 teams from universities across the country joining the fight for a prize pool of IDR 51 million. The qualifying stage started in June and finished on Aug 13. After that, there will be 40 teams that will be divided into 4 groups to go to the next stage that will be held from Aug 19 to Oct 7.
Additionally, Wallet Codes as a sponsor will also hand out millions of its loyalty P Points that can be used to redeem a myriad of gaming vouchers through wallet-codes.com/id.
For detailed information on how to register and stay updated with the tournament, kindly visit www.fightesports.com and follow us on Instagram via @fightesportsid.
-ENDS-
About FIGHT Esports Global
The Forest Interactive Gaming Habitat (FIGHT) is a global esports entertainment platform that helps build an ecosystem for the gaming community and supports the development of the industry through tournaments and gaming content. Established in 2019, FIGHT has organized over 80 tournaments in 7 countries including Malaysia, Indonesia, Philippines, Myanmar, Thailand, Cambodia, and Taiwan. Visit fightesports.com.
About TikTok
TikTok is the leading destination for short-form mobile video. Our mission is to inspire creativity and bring joy. TikTok has global offices including Los Angeles, Mountain View, New York, London, Paris, Berlin, Dubai, Mumbai, Singapore, Jakarta, Seoul, and Tokyo. www.tiktok.com.