FIGHT Esports Concludes Second #TikTokGGPH Creator Cup Tournament in the Philippines
Posted by
May 7, 2021 in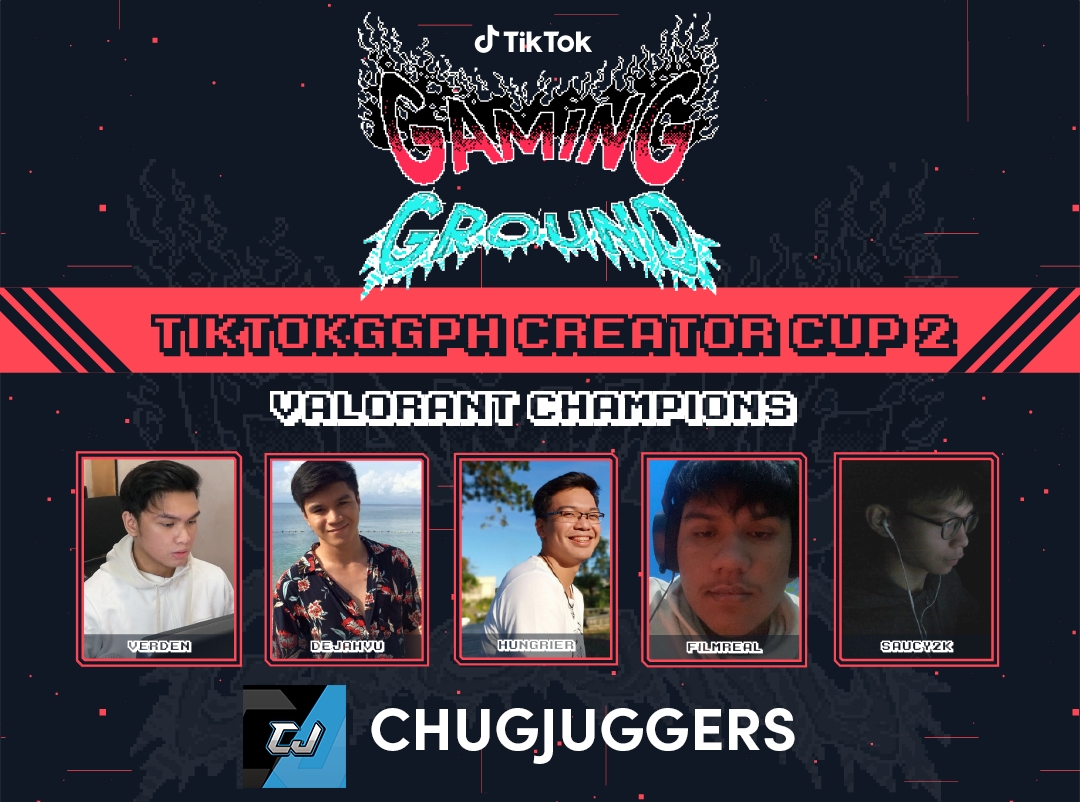 Chug Juggers finishes first, taking home the grand prize of USD600.
MANILA — FIGHT Esports announces the winners of #TikTokGGPH Creator Cup 2 as the tournament concluded last Wednesday, Apr 28.
The tournament is the second in the #TikTokGGPH series, jointly hosted by the global esports entertainment platform and TikTok Philippines, to foster and strengthen solidarity and fellowship among the gaming community within the popular video-sharing app.
"After a fantastic start to the first #TikTokGGPH Creator Cup, we are thrilled to carry on this series with TikTok, bringing more creators into the community," said Don Vicente, Marketing & Business Development Lead at Forest Interactive Philippines, who also oversees FIGHT Esports in the country. "The engagement we received was definitely encouraging, both from participating creators and fans. We are excited to organize more tournaments with TikTok to elevate global expectation of esports tournaments."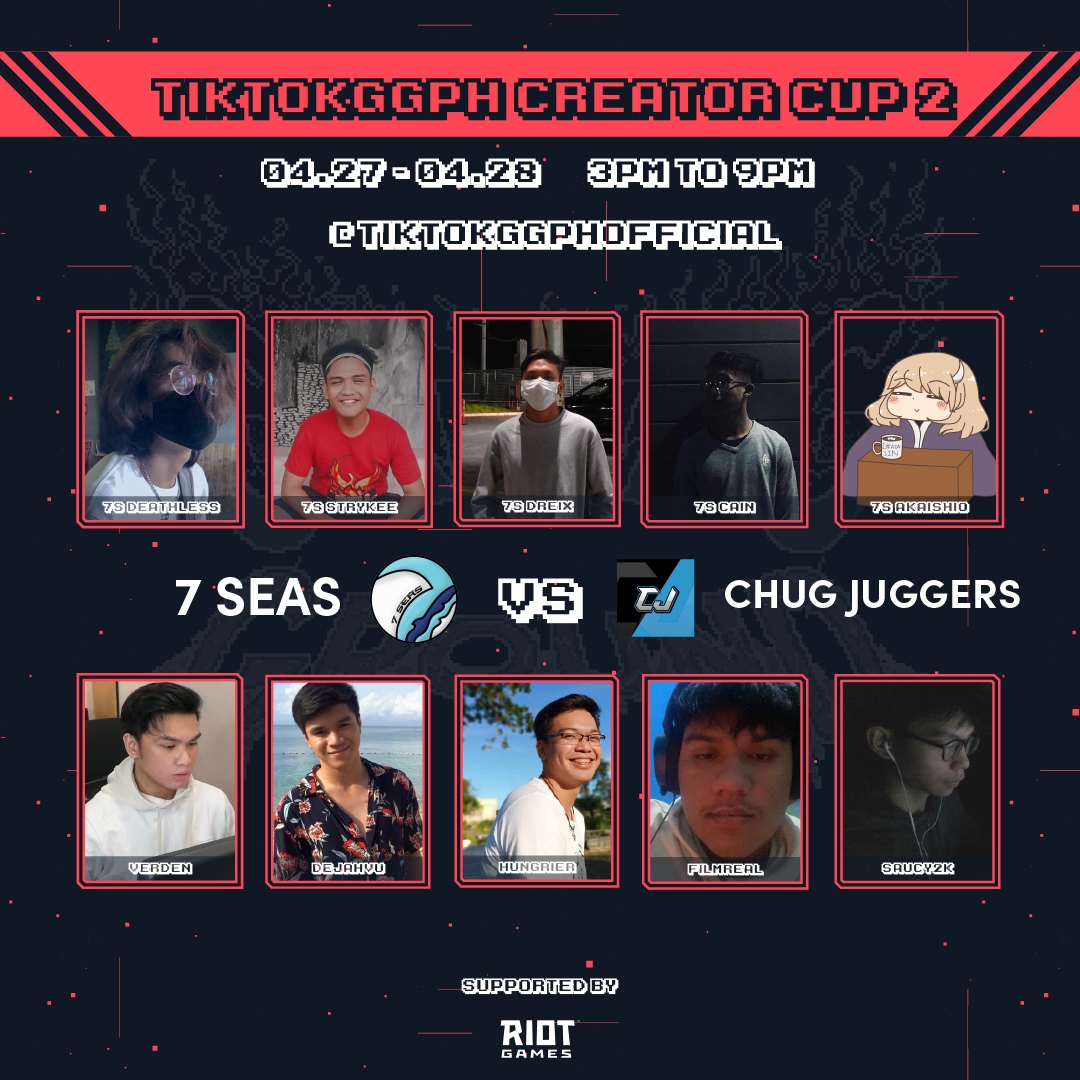 A total of 40 creators around the Philippines battled intensely within Riot Games' Valorant to bring the second Creator Cup to a thrilling conclusion. Chug Juggers was crowned champion while 7Seas and Pluwuyanna Supremacy finished second and third, respectively. The three winning teams walked away with a prize pool of USD1000.
Verden, who led Chug Juggers, said: "Events like #TikTokGGPH Creator Cup is a must in the gaming community. It places the game on a competitive level, gives opportunities for small content creators to be known, and builds a community where gamers can feel at home and meet other players who share common interests."
"Our team consists of small content creators and streamers striving for a future in content creating. On behalf of my team, we are grateful to be able to participate in an important tournament such as #TikTokGGPH," added Verden.
The second installment of the Creator Cup series also saw a few returning creators and teams from the previous tournament.
DukeNuker of Galawang Pinoy Gaming, one of the returning participants, noted that the tournament provided him with the opportunity to practice his battle skills while having fun. "#TikTokGGPH is one of the few platforms for gamers and creators to sharpen their gaming skills. The second tournament was more competitive compared to the first series as there were several high-rank players and teams joining the tournament."
"#TikTokGGPH proved that content creators with a gaming niche have what it takes to win a tournament, even when competing against top players in high-stakes settings."
Meanwhile, John Castro, TikTok's Gaming Operations Manager for the Philippines, said: "We are very glad to have hosted another Creator Cup tournament. The #TikTokGGPH Creator Cup Series always aims to provide skilled video gamers and content creators an avenue where they can play competitively. At TikTok, we not only continue to inspire creativity but also encourage people to share their passion to our community."
The two-day tournament was livestreamed on TikTok via @tiktokggphofficial. Visit fightesports.com/#events for FIGHT Esports' upcoming tournaments.
###
About FIGHT Esports Global
The Forest Interactive Gaming Habitat (FIGHT) is a global esports entertainment platform that helps build an ecosystem for the gaming community and supports the development of the industry through tournaments and gaming content. Established in 2019, FIGHT has organized over 80 tournaments in 7 countries including Malaysia, Indonesia, Philippines, Myanmar, Thailand, Cambodia, and Taiwan. Visit fightesports.com.
About TikTok
TikTok is the leading destination for short-form mobile video. Our mission is to inspire creativity and bring joy. TikTok has global offices including Los Angeles, Mountain View, New York, London, Paris, Berlin, Dubai, Mumbai, Singapore, Jakarta, Seoul, and Tokyo. www.tiktok.com.