FIGHT Esports Celebrates Female Gamers, Launches FIGHT for Women on International Women's Day
Posted by
December 29, 2022 in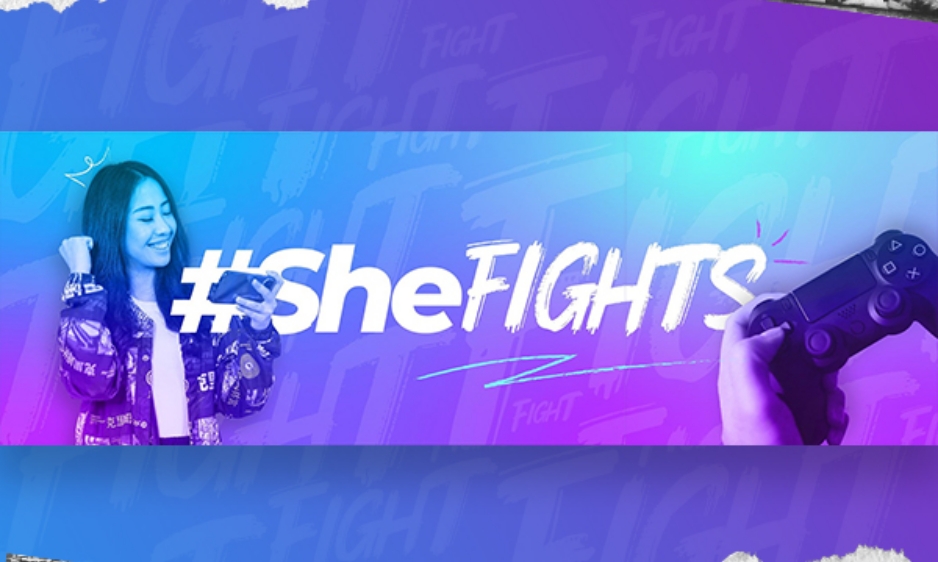 JAKARTA: In conjunction with International Women's Day (IWD) 2022, FIGHT Esports launches FIGHT for Women, a campaign to embrace and advocate for female gamers in Indonesia. In line with this year's theme #breakthebias, the advocacy also aims to break gender bias among gamers.
According to theconversation.com, women receive more than ten times negative comments and experiences harassment at least three times more than men while playing games. Furthermore, Reach3 Insight revealed that 59% of female gamers intentionally hide their identities to avoid unnecessary harassment and sexist comments. In general, female gamers are still targeted, undermined and underrepresented in comparison to their male counterparts, alleviating the stress that can come with being a female gamer.
Using the hashtag #SheFIGHTS, FIGHT for Women aims to provide a safe space for female gamers and raise awareness about gender equality in the esports industry.
Overwhelming prejudice comments such as "Just use an easy hero if you're a girl", "There's a girl here" and "Hi Honey" truly undermine the presence of female gamers in the community and cloud their gaming experience.
Priscilla Tjin, the Project Manager of FIGHT for Women, who initiated the campaign and a gamer herself, came up with this campaign after encounter unpleasant experience while playing games.
"It's not uncommon to face a lot of toxic experiences while playing games, from harassment to sexist remarks, and this makes me uncomfortable. In fact, we want to play games like any other gamers, in peace and in healthy, competitive environment," said Priscilla, who also enjoys playing Valorant and Dota.
FIGHT for Women establishes a support system for women to be able to support each other, share their stories, and add insights regarding the game and esports industries. On top of that, FIGHT for Women also provides a platform for gamers to connect within esports ecosystem, thus they can receive information related to women in the gaming world.
"FIGHT for Women has two main goals, chiefly to empower women and educate gamers about gender inequality in the gaming ecosystem. FIGHT for Women strives to provide support and strength to female gamers to stay active and passionate about honing their skills as well as to compete with confidence. In addition, FIGHT for Women will educate about cyberbullying, sexism and gender equality so that the space is more gender-friendly and promotes inclusivity for all groups," added Priscilla.
Acknowledging that now is the ideal time to discuss issues related to esports noting that the industry is still growing in Indonesia, Forest Interactive and FIGHT Esports have stepped up the game by taking the initiative to kickstart this campaign. Vita Paulina, Marketing and Operations Manager at Forest Interactive Indonesia, who also oversees FIGHT Esports' development in the country, said this campaign is one of FIGHT Esports' efforts to create a healthy gaming culture while encouraging gamers to promote positive behaviour.
"At FIGHT, we are committed to building awareness among activists and players in the esports and gaming industry to be more inclusive, promoting gender equality, and encouraging healthy and competitive ecosystem. Through FIGHT for Women, we hope that female gamers get the support they need. The hope is that we can eliminate harassment and discrimination in esports through awareness and educating the gamers," continued Vita.
This campaign will run throughout this year and beyond. FIGHT for Women plans to engage Key Opinion Leaders (KOL) in the esports world who share the advocacy. In addition, the campaign will also actively produce content and distribute them through social media and other digital channels.
As a more serious form of education, FIGHT will hold webinars or panel discussions to discuss related issues. Come join this movement and keep up with educational content from FIGHT Women via Instagram @fightwomenid.