FIGHT Esports and TikTok Conclude First-Ever TikTok Game House Tournament in Thailand
Posted by
August 18, 2021 in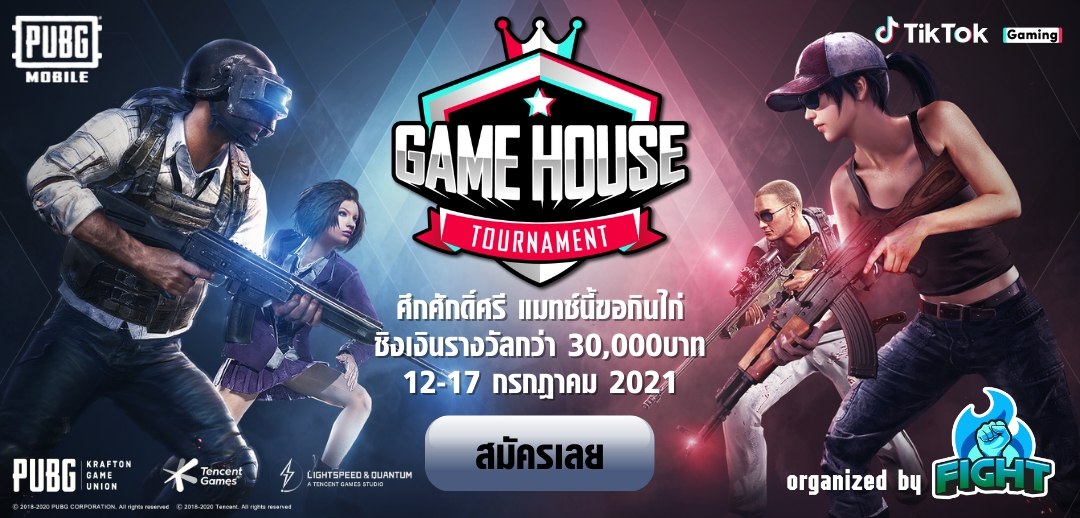 BANGKOK: FIGHT Esports and TikTok conclude the first-ever TikTok Game House PUBG Mobile Tournament in Thailand, debuting a tie-up between the two entities.
Sponsored by Wallet Codes Thailand and held between July 12 and 16, 2021, the tournament was part of an ongoing partnership between the esports development platform and the popular short-form video sharing platform all across Southeast Asia.
In this first tournament in the TikTok Game House series in Thailand, the PUBG Mobile battle royale saw 128 teams from all over the country duke it out to claim bragging rights and their share of THB30,000.
"We're thrilled at how successful the week has been. The teams showed a very high level of competition, which goes to show that we've got world-class esports athletes all over Southeast Asia," said Atiwath Pisithphan, Marketing & Business Development Manager at Forest Interactive Thailand, who also oversees FIGHT Esports' operations in the country, Head of FIGHT Esports, said at the conclusion of the tournament.

"We're also glad to continue working with TikTok for this tournament in Thailand. As the pioneer partner of TikTok for gaming in the region, FIGHT Esports is one of the best platforms to engage gamers, content creators, and fans across all countries," continued Matthew. "It's a very successful collaboration, and we look forward to hosting more esports events with TikTok."
The first qualifying round featured eight groups of 16 teams each, with the top four from each group advancing to the semifinals. Only 16 teams made it to the Grand Finals, held on the final day of the tournament.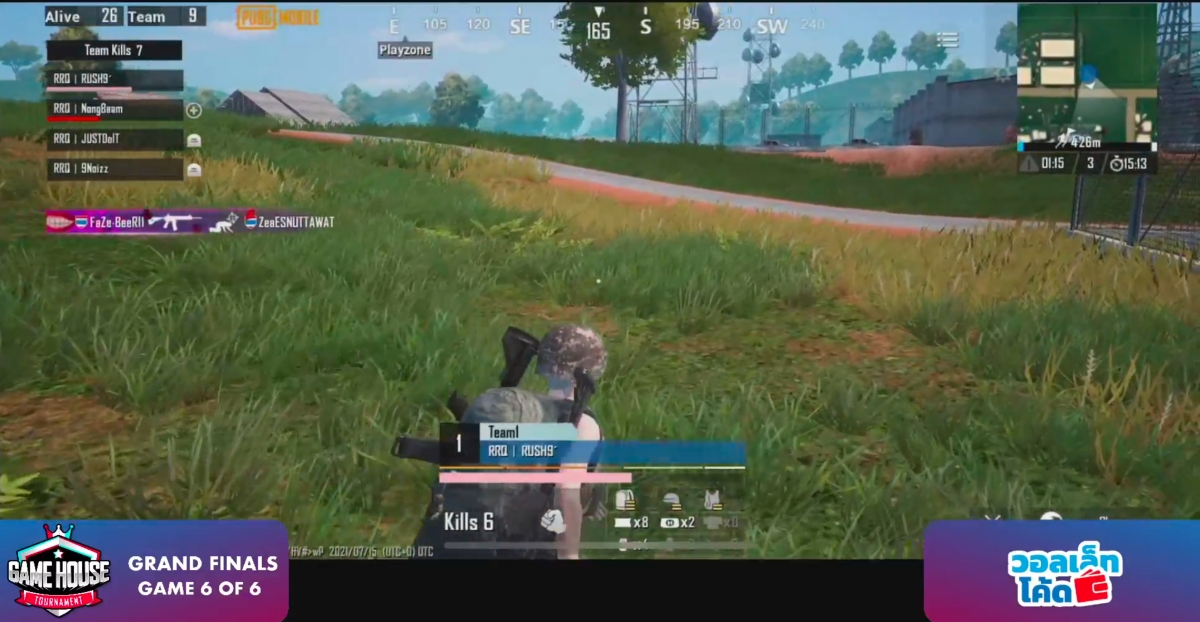 Only 16 teams out of 128 teams made it to the Grand Finals, held on the final day of the tournament.
After numerous intense battles, FaZe Clan emerged victorious, while RRQ finished as first runner-up and PUMAxCELEB Esport second runner-up.
"It was a difficult week, but we emerged at the top," said Nattawut 'TonyK' Muensa, leader of FaZe Clan. "I'm so proud of the team. We're going to celebrate for a little bit, and then we'll prepare for the next tournament. Winning is always fun."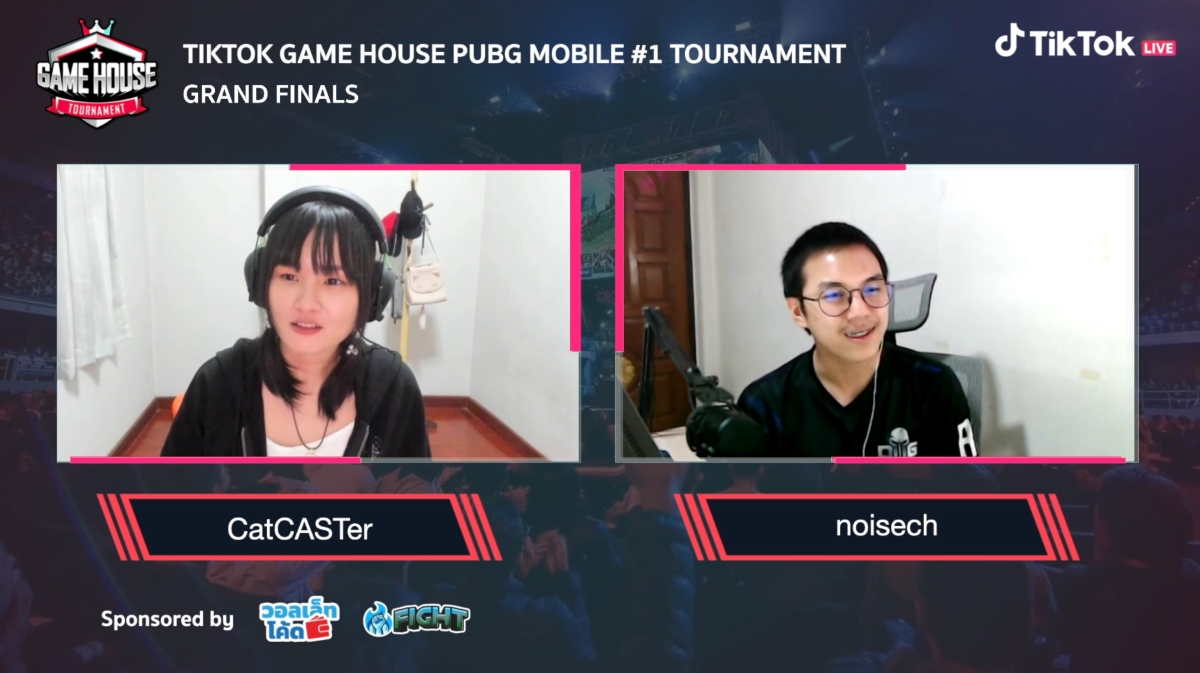 CatCASTer and Noisech were shoutcasting during the TikTok Game House 2021 Grand Finals held on July 16.
TikTok Game House 2021 was livestreamed on TikTok Gaming TH's account via @tiktokgamingthand featured popular casters such as Noisech, Nutchanonr, Nicesang, and talent from Overmix Gaming. More than 349,000 fans tuned in throughout the tournament to watch the action unfold.
Prior to this tournament in Thailand, FIGHT Esports has already activated a few tournament series with TikTok since the beginning of the year, including #TikTokGGPH Creator Cup in the Philippines, TikTok Gaming Carnival in Malaysia and Singapore, and FIGHT Campus League, a months-long varsity league featuring multi-title tournaments, spanning Malaysia, Indonesia, and the Philippines since April.
PUBG Mobile is one of the most popular battle royale games in the world. Since launching in March 2018, the mobile game has been downloaded more than 600 million times and hosts 50 million players daily from more than 200 countries and regions. It was created independently by Lighting & Quantum Studios of Tencent Games and is officially licensed by PLAYERUNKNOWN'S BATTLEGROUNDS.
-ENDS-
About FIGHT Esports Global
The Forest Interactive Gaming Habitat (FIGHT) is a global esports entertainment platform that helps build an ecosystem for the gaming community and supports the development of the industry through tournaments and gaming content. Established in 2019, FIGHT has organized over 80 tournaments in 7 countries including Malaysia, Indonesia, Philippines, Myanmar, Thailand, Cambodia, and Taiwan. Visit fightesports.com.
About TikTok
TikTok is the leading destination for short-form mobile video. Our mission is to inspire creativity and bring joy. TikTok has global offices including Los Angeles, Mountain View, New York, London, Paris, Berlin, Dubai, Mumbai, Singapore, Jakarta, Seoul, and Tokyo. www.tiktok.com.