FIGHT and Rumble Royale Unite to Champion Positive Social Impact Through Gaming in the Philippines
Posted by
November 2, 2020 in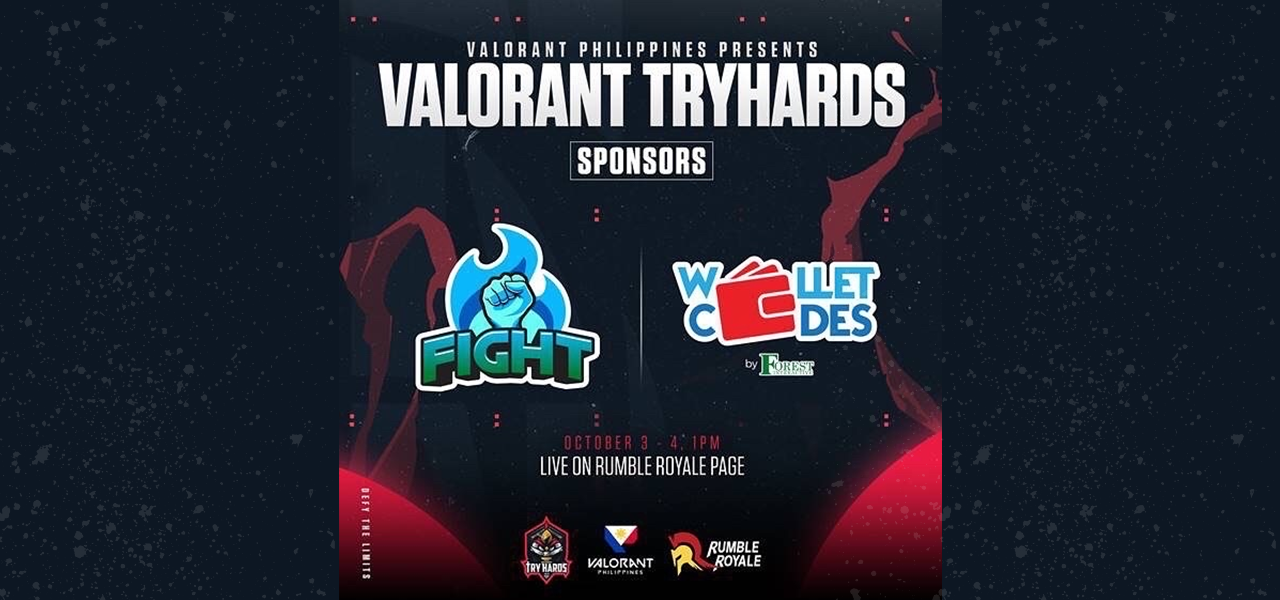 MANILA, Philippines – Forest Interactive Gaming Habitat Team (FIGHT), an esports development platform, partners with Rumble Royale, one of the biggest Philippines-based gaming communities, to champion positive social impact through gaming, and support the growth of the country's esports scene.
The first of many, this partnership aims to not only develop the thousands of existing players in its community, but also to encourage budding and seasoned gamers to join the fun and upskill themselves through a multitude of tournaments.
To mark the start of this collaboration, FIGHT and Rumble Royale organized a tournament that was held on October 3, 2020. More than 180 teams participated in a two-day tournament that reached more than 540,000 people, with a total engagement of 40,830 and 43,111 views.
Chantal-Denise Ortega, Project Manager at FIGHT, said the esports industry is thriving and growing every single day, with new games developing in a competitive gaming market and well-loved classics making comebacks to appeal to the next generation of gamers.
"At FIGHT, our goal is to help build and grow the esports industry in Southeast Asia through collaborative efforts with a multitude of game developers, like-minded companies, and publishers across the esports spectrum," explained Chantal. "Through these partnerships, we are not only able to organize tournaments and events to give gamers the necessary exposure, but we're also able to develop budding esports talents in an ever-changing landscape.
Adrian Conrad Go, Head of Marketing and Partnerships at Rumble Royale, viewed this partnership as an opportunity to spark new conversations in the Filipino gaming community.
"A partnership like this with FIGHT allows us to build and grow the gaming community by providing more benefits to aspiring new gamers and helping them achieve their dreams through these accessible tournaments. The recently concluded Valorant Tryhards tournament was a stepping stone for the Philippines' gaming community. We've seen the success and the positive social impact, and Rumble Royale and FIGHT will continue to support them, through similar events, every step of the way," concluded Adrian.
###
About Forest Interactive (as of October 2020)
Forest Interactive develops scalable mobile platforms that enable mobile operators and content providers to build enriched customer experiences with highly-customizable and easy-to-use platforms. With over a decade of industry experience, Forest Interactive has expanded to include a workforce of 27 nationalities in 17 regional offices and 39 operating countries, providing innovative and comprehensive solutions to over 90 mobile operators and 120 content partners with the capacity to reach 1.3 billion subscribers worldwide.
For more information, visit forest-interactive.com and follow Forest Interactive on LinkedIn, Instagram, Facebook and YouTube.
Media Contact:
Forest Interactive Press Bureau 
C-7-2, Megan Avenue 2, No. 12 Jalan Yap Kwan Seng, Kuala Lumpur, 50450, Malaysia.
+603 2162 2728
[email protected]