Burn Gaming Team Wins First FIGHT Esports Cambodia Mobile Legends: Bang Bang Tournament
Posted by
June 25, 2021 in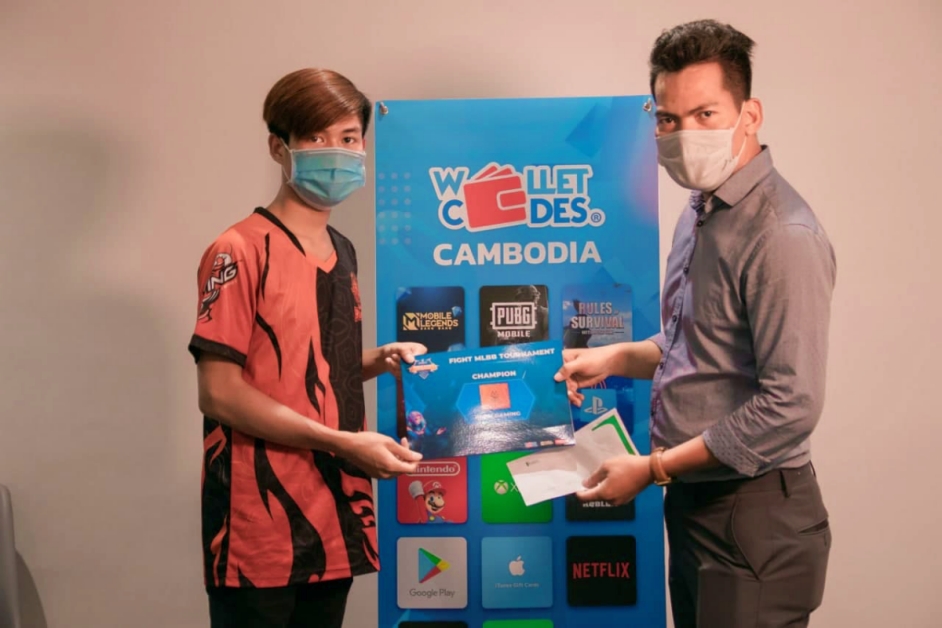 PHNOM PENH — Local amateur team, Burn Gaming, is crowned champion of FIGHT Esports's first-ever Mobile Legends: Bang Bang tournament in Cambodia, outlasting the rest of 27 teams. 7-Esports and XTop Creul emerged as the first and second runners-up respectively.
Offering a prize pool of USD600 for the winners — USD300 for the champion, USD150 and USD100 for the first and second runners-up respectively, while the Most Valuable Player (MVP) walked away with USD50. The tournament, which was hosted by FinKHGaming and livestreamed via Facebook, received a total of 5.9k views, 109 comments, and 90 shares. The results of the tournament were announced via Discord.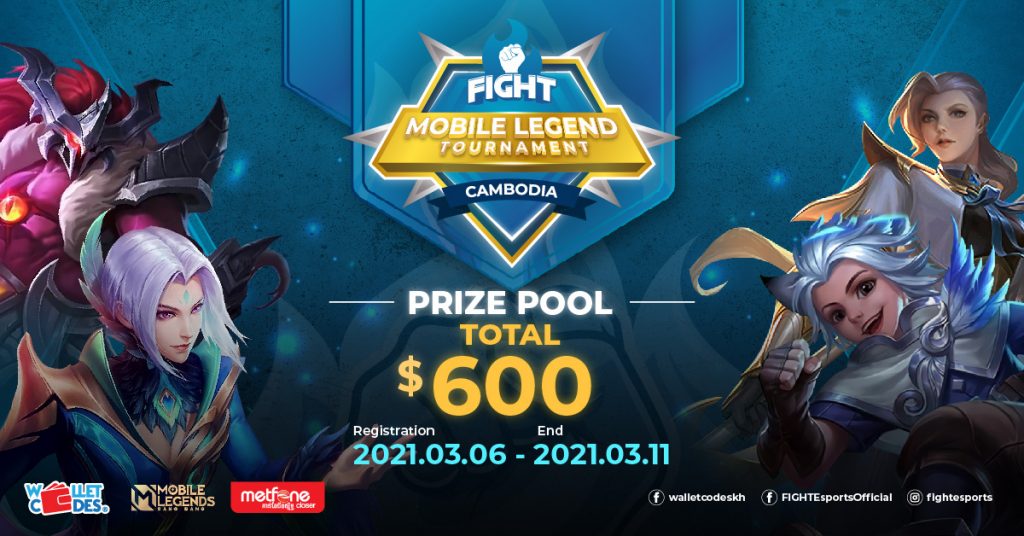 Machhem Chheak, Manager of Marketing & Business Development at Forest Interactive Cambodia, said: "We are thrilled to host our first esports tournament in Cambodia. These online tournaments are organized not only for amateur esports players to have fun, but also to encourage the habit of healthy gaming among Cambodians."
"During these challenging times, one of our goals at FIGHT Esports is to be an enabler for aspiring top-tier gamers to partake in online tournaments in a competitive environment. We are committed to bringing the gaming community together on a single platform where everyone can stream these tournaments live from the comfort of their homes, participate in their favorite games, and win exciting cash prizes and whopping bonuses," continued Chheak, who also spearheaded the commencement of the inaugural tournament.
Mobile Legends: Bang Bang has become one of the most popular online games in Southeast Asia with over 500 million downloads. The game has over 75 million active players, with a majority of them based in Southeast Asia. The game takes the gaming experience of the players to the next level with its exceptional graphics and exciting offers.
###
About FIGHT Esports
The Forest Interactive Gaming Habitat (FIGHT) is a global esports entertainment platform that helps build an ecosystem for the gaming community and supports the development of the industry through tournaments and gaming content. Established in 2019, FIGHT has organized over 80 tournaments in 7 countries including Malaysia, Indonesia, Philippines, Myanmar, Thailand, Cambodia, and Taiwan. Visit fightesports.com.
About Forest Interactive 
Forest Interactive develops scalable mobile platforms that enable mobile operators and content providers to build enriched customer experiences with highly customizable and easy-to-use platforms. With over a decade of industry experience, Forest Interactive has expanded to include a workforce of 28 nationalities in 17 regional offices and 35 operating countries, providing innovative and comprehensive solutions to 90+ mobile operators and over 100+ content partners with the capacity to reach 1.4 billion subscribers worldwide.
For more information, please visit forest-interactive.com.  
Follow Forest Interactive on LinkedIn, Instagram, Facebook, and YouTube.